Save on Your Pets Creature Comforts with Money Saving Voucher Codes from Monster Pet Supplies, Pets at Home and Naylors Equestrian
Using Monster Pet Supplies, Pets at Home and Naylors Equestrian voucher codes, you can see off National Pet Month in style. And by 'in style', we actually mean 'in stylish comfort' because what better time of year is there to treat your pet to few creature comforts than in National Pet Month? Whether it's a plush new bed, a scratching post or a new chew toy, we've selected the best pet savings to help you spoil your pet rotten…
Give Your Cat Some Affection with Monster Pet Supplies Voucher Codes
They might not be known for showing their owners too much love and affection, but that doesn't have to mean we can't reciprocate by lavishing them with treats and toys in return. In fact, as any cat owner will tell you, they need no excuse to spoil their moggy, but the savings you can make with our Monster Pet Supplies discount vouchers certainly help. One of the best things you can buy your cat is a simple scratching post and with our Monster Pet Supplies voucher code, there's plenty of choice – you've got the Ancol Fat Boy Cat Scratching Post (RRP: £43.75, now £36.68) and the Happy Pet Darwin Cat Scratch Post (RRP: £19.99, now £12.38) for starters. And if you want to go one step further and supply them with extra warmth and comfort, why not invest in their Rosewood Jelly Moggy Natural Bamboo Radiator Bed (RRP: £24.99, now £22.49)?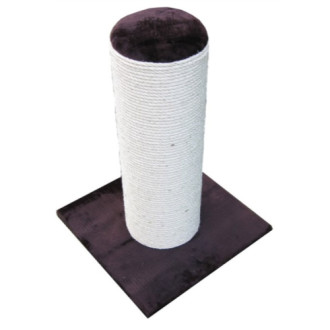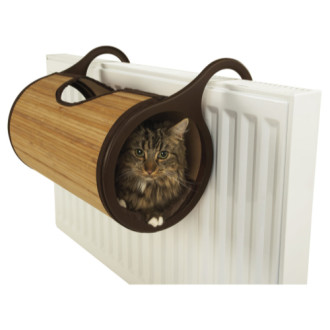 Treat Your Dog with Pets at Home Discounts
We can't have a pet-themed post without mentioning dogs as well as cats, and thankfully, our Pets at Home promotional code can help you out with the cost of all those canine comforts. With 10% off for all new customers, our Pets at Home voucher code can not only get you access to their site discounts, but also gives you another saving of top of that. When it comes to the comfiest of beds, they've got plenty available including the Danish Design Heritage Herringbone Deluxe Slumber Bed (was £16.99, now £14.44 before additional discount) and the Pets and Leisure Premium Heavy Duty Faux Suede Oval Bed (was £42.99, now £36.54 before additional discount), and if you want to treat your pampered pooch to a toy, why not try the Chuckit Sport 18" Ball Launcher (was £9.99, now £8.99 before additional discount) – perfect for essential exercise as well as fun.
Horse Goods at Great Prices with Naylors Equestrian Voucher Codes
Just because they don't live in your house (or maybe they do…), this doesn't mean you equine pets are any less deserving of those treats and creature comforts, so why not pay a visit to an online horse supply specialist with our Equestrian.com discount codes? With this current Naylors Equestrian voucher code you can enjoy up to 80% off selected items, and when it comes to keeping your horse warm and toasty, there's the Kool Coat Airstream Full Neck Fly Rug (was £49.99, now £39.99) and the Mark Todd Quilted Light Weight Stable Rug (was £56.99, now £45.99). Or perhaps you fancy upgrading that grooming kit for maximum glossy manes? If so, use our Equestrian.com promo code to save on the Roma Deluxe Grooming Bag Kit (was £27.99, now £18.99).
Finish off National Pet Month by pampering those pets until they can't be pampered anymore! And these treats really don't have to set you back too much, not when you use the latest Monster Pet Supplies, Pets at Home and Naylores Equestrian voucher codes.
By Anna Scott, 26th April 2016