Save On Your Last Minute Christmas Gifts With Voucher Codes From Argos, Boots and House of Fraser
With our Argos, Boots and House of Fraser voucher codes it's never too late to order those last minute Christmas gifts (unless you're reading this on Christmas Eve, in which case we're sorry to say it probably is too late, but you might be able to catch the shops before they shut). Thanks to the wonder that is 'Order and Collect', it's possible to buy those gifts online from nay of your favourite retailers, then collect them from your nearest store right up until Christmas Eve, so we've picked out three of our favourites to show you what's available in the way of last minute Christmas purchases…
Get Those Last Minute Presents For Less With Argos Voucher Codes
If you're still yet to decide on the perfect gift and want as wide a choice as possible to browse through then our Argos voucher code page is the place to be. There's no need to worry about not receiving your order in time as they're offering fast track in store collection on online orders until Christmas Eve, and with our Argos voucher codes you can save up to half price on a wider selection of products (thousands, in fact!). So if you need an extra pressie under the tree for the kids, why not get the Softee Dough Super Fun Shop (was £9.99, now £4.99)?
Stock Up On Gifts With Our Boots Promo Codes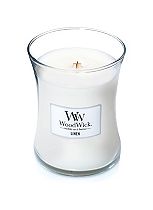 There can't be too many people out there who don't live relatively close to a branch of Boots, so there's no reason why you can't order a few last minute Christmas gifts with our Boots voucher codes. This is because you can take advantage of their Order and Collect service right up until 8pm on 23rd December so you can pick up those purchases from your local Boots store after midday on Christmas Eve. We reckon one of the best savings you can make using current Boots voucher codes is buying some of the items in their famous Christmas 3 for the price of 2 offer. You can pick up such delights as the WoodWick Linen Medium Candle (£16.99 before discount applied) as well as many, many others, and you'll only have to pay for two of the items when you buy 3!
Get Those Gifts In Time For Christmas With Our House of Fraser Discount Codes
Christmas wouldn't be complete without a House of Fraser purchase, so if you're yet to make yours, our current House of Fraser voucher codes can help. Not only can you still get up to 40% off selected products, but there's still 2 days left to use their next day delivery service before Christmas. There are far too many savings made with House of Fraser voucher codes that we can list in one blog post, but their offer page does have a very help selection of small gifts for under £30, one of which is the Dickins and Jones Small Cos Bag (was £15, now £7.50) – why not use our House of Fraser voucher codes to discover even more?
With Argos, Boots and House of Fraser voucher codes, ordering those last minute Christmas gifts doesn't have to be in the least bit stressful – just make sure you can get to your nearest branch to pick them up (or be prepared to pay a little bit extra for that next day delivery!).
By Anna Scott, 21st December 2015
This Weeks Most Popular Blog Articles