Save Money on Gifts and Presents For Everyone This Year with Promo Codes from Prezzybox, Getting Personal and Gifted Originals
Shopping for gifts can be really rewarding as buying for people you love is fun and exciting. The cost of all this shopping can soon add up, and end up costing you an arm and a leg. Got a big chunk of birthdays coming up? Lots of weddings to go to this year? Look no further than My Favourite Voucher Codes. We have discounts, deals and offers for hundreds of retailers across the UK, from groceries in supermarkets to holidays from travel agents.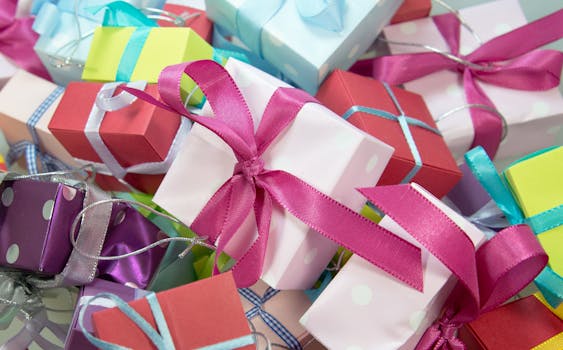 If you are looking to treat your friends and family to some great gifts this year, save the pennies by taking advantage of the fabulous money-saving online vouchers we have to offer.
Something for Everyone With Prezzybox Promotional Codes
Prezzybox have gifts for adults and children of all ages. From quirky Russian doll measuring cups to MP3 headphone hats, if you want something a bit different this year head to Prezzybox. Don't pay the price at the checkout though, use Prezzybox discount vouchers to get completely free delivery on all orders over £100.
Make the Kids Smile with 12% Off All Purchases Using Gifted Originals Discount Codes
Buying for kids can sometimes be really difficult, despite the array of brightly coloured garish plastic toys on sale, finding something with longevity is almost impossible. Gifted Originals is Manchester's latest toy shop. They offer a beautiful array of children's toys, from traditional wooden doll houses right through to plush cuddly toys. Save a bit of cash on these great gifts by checking out what they have to offer. At the moment you can get 12% off all purchases over £35 just by using Gifted Originals promo vouchers.
Gifts with a Personal Touch with Getting Personal Promo Codes
Getting Personal offers something different from the usual bunch of flowers or box of chocolates. You can get completely unique and personalised presents that will remain a memento for years to come. They have a wide range of items from story books to engraved cufflinks, so whoever you're buying for this year, make it special with a personalised gift. Take advantage of Getting Personal online discounts to get 10% discount on all gifts.