Get Started on a New Hobby for Less with My Favourite Voucher Codes!
The end of the summery season is nigh, but autumn brings with it all sorts of possibilities and opportunities. Have you thought about taking up a new hobby? Inspiration hasn't exactly been in short supply for the last couple of months – the legacy of the Olympics is still in full flow, so whether it's a new sport, or you just want to try your hand at something completely different, My Favourite Voucher Codes is here to point you in the direction of some fantastic hobby and activity promotional codes and discounts to get you inspired and to get you saving!
Get on Your Bike with Amazing Cycling Promo Codes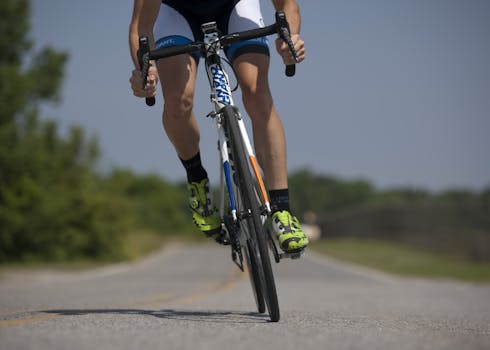 If the gold rush of our Olympics medal haul has left you with a sudden burst of energy, channel it into something worthwhile and enjoyable with one of our sporty promo codes. Autumnal weather is no excuse not to get out and about and super fit! You don't want to be the only person in the UK not to take up cycling, after all, and our favourite cycling retailers are on hand to offer you deals galore! Those lovely folk at Bikeinn would like to give you 5% off all orders, even if it's just a new bike lock you're after, or Rutland Cycling are refusing to take all your money by giving you £5 off your order when you spend £50 or more. Why not take a look at some fabulous cycling sales while you're at it? This Evans Cycles discount code offers up to 70% off selected lines and Wiggle Online Cycle Shop would like to give you up to 50% off some spoke-tastic specials!
Go the Extra Mile with Savings from Speedo and Origin Publishing
Or maybe, if you're really, really brave, you'd like to follow in the footsteps of the fantastic Brownlee brothers and give the triathlon a shot. A great starting point is this Origin Publishing discount voucher – get 13 issues of 220 Triathlon Magazine for the price of 9 – that's 13 volumes of inspiration right there! Once you're on the right track, you can take a look at our Speedo discount voucher – they're offering 30% of all Triathlete products!
Feeling Creative? Get Crafty with Discount Codes from Create & Craft, Craft Superstore and Origin Publishing
Maybe you're more of a spectator than a participator? Or maybe you just don't fancy braving the colder weather in nothing but lycra. No fear, we have got plenty of hobby voucher codes to keep you busy indoors. You do know craft is the next big thing, don't you? Trust me, everyone will be doing it in a few months. Get in there first with our Create and Craft promo code and you'll get 10% off selected lines, or you can get 5% off with this Craft Superstore promo code! And we've got some crafty little magazine voucher codes to get your creative juices flowing. Click on these Origin Publishing promo links and you can get 13 issues of Knit Today for the price of 9, or 5 issues of Craftseller Magazine for £5! A perfect hobby for when the evenings are drawing in.
Discover Your Family Tree with Ancestry Promo Codes!
If you're a curious sort, we've got a hobby discount code that will be right up your street. Have you ever thought of giving genealogy a whirl? With all those episodes of 'Who Do You Think You Are?' floating around, I think we're all pretty intrigued about where we come from these days. Well, we have the perfect promo link for you. Click on our Ancestry.co.uk discount code and you can get access to all their latest offers to help you on your way. Happy detecting!
Top Experiences for Foodies with Red Letter Days and Virgin Experience Days Discount Vouchers
If you're STILL undecided about what autumnal hobby you'd like to partake, just give a new experience a try and see where it takes you. Our Red Letter Days promo code gets you 30% off an Introduction to Food and Wine Matching Course for Two – all for just £52! Or Virgin Experience Days is offering 2 for 1 on a Luxury Chocolate Making Course with Green & Blacks, complete with unlimited bubbly! What's not to love about that?
Do forget, you can get IMMEDIATE access to all our lovely offers and discounts if you download our rather wonderful app for Chrome or Firefox. Whatever website you visit, we can tell you straight away if we can save you money on their wares! I think you'll agree, that's quite, quite, brilliant.
This Weeks Most Popular Blog Articles