Get Gorgeous Locks This Summer with Hair Care Promo Codes
We put our hair through a lot at this time of year, but with Look Fantastic, Beauty Expert, and Rush Shop voucher codes, you can give your hair the attention it needs this summer without having to spend too much in the process. Basically, great summer hair care is mostly about extra conditioning to replace lost moisture, so here are 3 different ways to help you find the right treatment for your hair type and budget…
Save on Conditioning Oils with Look Fantastic Promo Codes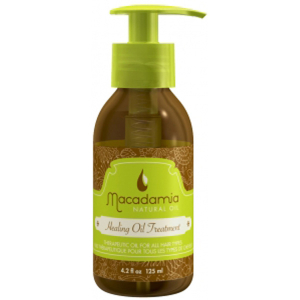 One of the easiest way to boost your summer hair conditioning is by adding a few drops of hair oil to your usual treatment, or applying to your hair for even more moisturisation. Luckily there are plenty of products to choose from on market, whether you prefer natural oils or more complex remedies.
Using our current Look Fantastic voucher codes, you can save on your premium branded purchases by getting 20% off when you spend £55 or more on your order. This particular offer is only valid until 7th June 2016, so go over to our Look Fantastic voucher codes page and click to save. This will enable you to stock up on fabulous items such as the Moroccanoil Treatment 100ml (£31.85 before discount), the Aveda Dry Remedy Daily Oil 30ml (£17.43 before discount) and the Macadamia Natural Oil Healing Oil Treatment 125ml (£29.85 before discount).
Discounts on Hair Masks with Beauty Expert Voucher Codes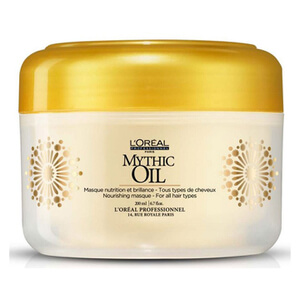 Based on a similar principle, specially formulated hair masks are great for boosting that moisture to combat the extra summer heat. These products can be a bit pricey but we've got a couple of Beauty Expert promotional codes available right now that can help you order some of the best hair masks around without blowing your haircare budget.
First up, there's this Beauty Expert discount voucher that gets you 15% off all L'Oreal Professionel products. Using this saving, you could choose to try the L'Oreal Professionel Mythic Oil Masque 200ml (was £17.99, now £15.25) or the L'Oreal Professionel Serie Expert Curl Contour Masque (was £13.99, now £11.85). If you'd rather experiment with a wider selection of brands, then you can still save with their discount code that gets you 20% off when you spend £80 or more, so consider stocking up on products such as the Kerastase Chronologiste Revitalising Shampoo and Masque Duo (£40.15 before discount).
Top Brand Leave In Conditioners for Less with Rush Shop Promotional Vouchers
We don't usually want to wash out hair every day, but dry shampoo can exacerbate the drying effects of summer. Instead of cutting it out (which isn't really an option if you are prone to greasy or oily hair), why not try combining it with a leave-in conditioner? This is especially good for those who suffer from frizzy or dry ends.
If you've never ordered with Rush Shop before, we've got a great introductory Rush Shop coupon code to help you save on that initial purchase. Over on our Rush Shop promo codes page, just click on the deal that gets you 10% off when you sign up to their customer newsletter and save on essential products such as the Nanokeratin System ReInvent Leave In Conditioner 150ml (£24.50 before discount), the KMS California SilkSheen Leave In Conditioner 150ml (£12.85 before discount) or the Mizani D'Tangle Moisturising Leave In Milk 250ml (£14.66 before discount).
There are so many options available when you use our Look Fantastic, Beauty Expert, and Rush Shop voucher codes, both in terms of product choice and savings, so whatever your hair type, there's a way to keep it in tip top condition this summer.
By Anna Scott, 6th June 2016
This Weeks Most Popular Blog Articles