Everything You Need to Make the Most of a Summer of Sport!
Are we all geared up for our summer of sport? Well, whether you prefer the role of participator or spectator, My Favourite Voucher Codes has savings galore to enhance your enjoyment of all things sporty in the next few months. So put down your tennis racket, or remote control, and take a ganders at our sports and entertainment discount vouchers...
Save on a Brand New Telly with Promo Codes from Asda and Beyond Television
If you're enjoyment of sports is limited to the sidelines, the terraces, or sitting on your sofa, glued to the telly, then why not take this opportunity to upgrade your viewing experience? Imagine how great the 100m is going to look on a brand new HD Plasma....right, now you've got that mental image locked in, don't hesitate and click on our Beyond Television promo code – you can save £50 off the retail price of a Samsung PS51E450! Or maybe you'd like to take advantage of our Asda offer? Save over £150 on the cost of an LG 50PA4500 HD Ready Plasma TV – was £599, now only £447!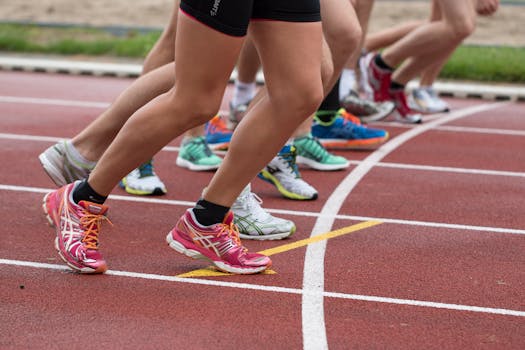 Get a Free Set Top Box with Top Up TV!
Our motto is be prepared – and in this case you should be prepared for the end of the sporting summer – what on earth are you going to do once the Olympics and Euro 2012 are consigned to sporting history? Well My Favourite Voucher Codes has hunted down a deal that can feed your sporting addiction all summer and beyond – get a FREE set top box when you subscribe to ESPN with Top Up TV! So, now you can get access to a bountiful supply of sports and make a saving too!
Get the Best Sporting Brands for Less and Save with Sports Direct, Reebok and Leisure Lakes Bikes
If you're not content with watching from the sidelines and want to get active in the coming months, then we can get you sorted for savings too, no worries. Get your gear with SportsDirect.com and keep your bank balance in the black – you can save up to 90% off in their sale! Or if you want the best in sporting brands, well then, our Reebok discount voucher can get you 5% off all purchases. After the Olympics, everyone wants to get their cycling thang on. Well, our LeisureLakesBikes.com promo code can get help you get on your bike with free delivery on all clothing, parts and accessories! Phew!
Well, I think you'll agree that we have every sporting eventuality covered over the coming months. So whether you're a spectator or a super-fit competitive type, you'll be sure to find a sports voucher code, or entertainment discount to fit your specific sporting requirements!