Save on Winter Accessories for the Whole Family with Voucher Codes from Surfdome, The Edinburgh Woollen Mill and Debenhams
This is traditionally the time of year when all you can find are mis-matching mittens, so thank goodness for our Surfdome, The Edinburgh Woollen Mill and Debenhams voucher codes to help you replace all those lost winter accessories from last year. There aren't too many families that can manage to keep their gloves in pairs, or not lose a woolly hat in any given season, so if you're in dire need of some new warming winter accessories for men, women and children, then look no further than these fabulous savings…
Get Bargain Hats with Surfdome Voucher Codes
Surfdome knows what's required at this time of year, because in amongst our current list of Surfdome voucher codes, you'll find a discount that saves you 20% on their new autumn/winter 2015 range. And if you delve a little deeper, you'll also find there are plenty of attractive, on-trend beanies that can offer your noggin not only warmth but also style. We think it will be very wise indeed to use our Surfdome voucher codes to purchase either the Volcom Kana Beanie in Port (was £24.99, now £19.99 with code applied), the Barts Carmen Beanie in Caramel (was £26.99, now £21.59 with code applied) or the Surfdome Kazawa Trapper Hat (was £14.99, now £11.99 with code applied).
Get Warm Woolly Discount Codes for The Edinburgh Woollen Mill 
Perhaps this is the year you eschew the synthetics and opt for some traditional warmth in your winter accessories. If this is the case then The Edniburgh Woollen Mill voucher codes can answer all your woolly prayers this autumn and winter. With The Edinburgh Woollen Mill voucher codes, you can currently enjoy a £15 discount when you spend £100 or more, so what better place is there to wrap the entire family up in woolly winter warmth? When it comes to men's winter accessories, they've got everything covered – literally – with their James Pringle Herringbone Scarf (£10 before discount), the Thinsulate Fairisle Gloves (£12 before discount) and the Heat Holder Heated Hat (£12 before discount). And you can't get much warmer than a heated hat.
Get Gloves and Mitten Voucher Codes from Debenhams
For anything clothing or accessory related, it's always worth checking out the sites of your various favourite department stores, or in this case, the voucher codes pages of your various favourite department stores. It will come as no surprise to find that our Debenhams voucher codes page does not disappoint in terms of sale stock right now, so just head on over to our Debenhams voucher codes and click on the links for either up to 70% off boyswear and girlswear, and filter to find those winter accessories. Or you can always buy these three that we picked out for you – the Lands' End Shimmer Aran Gloves (were £12.95, now £6.47), the RJR John Rocha Designer Orange Novelty Lion Trapper Hat (was from 310, now from just £3) and the Regatta Pink Flower Splatter Padded Mitts (were £15, now £12).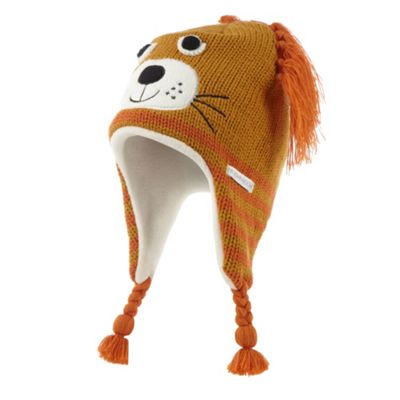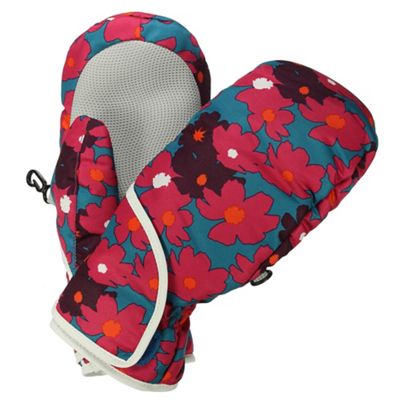 Just talking about all these hats, scarves and gloves is making us feel warmer by the second, so use our Surfdome, The Edinburgh Woollen Mill and Debenhams voucher codes today and you won't feel the chill for any longer than you have to.
By Anna Scott, 22nd October 2015
This Weeks Most Popular Blog Articles