Get Affordable Sporting Goods With Sports Direct, Halfords and Golf Poser Voucher Codes
If you've got a sports fanatic in the family, or maybe someone who's showing an interest after our fabulous year of sporting achievement, you might want to give them a helping hand this Christmas with one of our sports and fitness promo codes. Whether they're into their football, gaga about golf, or a super-duper swimmer, My Favourite Voucher Codes has got an adrenalin-fuelled saving to satisfy their sporty cravings. So continue your Christmas shopping with us and we'll be sure to save you a few pounds on your presents…
Save Money On Football Kits
Football's just a little bit popular, isn't it? And what's the betting that you know someone who might be just a little bit crazy about the beautiful game. Whether they're players or spectators, My Favourite Voucher Codes can find you a discount on some top-quality football gear. With this Sporticum promo code, you can save up to 60% off selected lines, including this Erima Sonic 2.0 Football (was £26.25, now only £8). Or how about heading over to UKSoccerShop? (ok, we know it's called FOOTBALL, not soccer). Use our UKSoccerShop promo code and get £5 off when you spend £60 or more, or maybe you'd like to save up to 40% off on football shirts?
Get Golfing Goods For Less With Golf Poser Promo Codes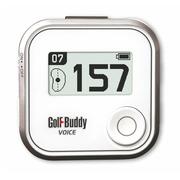 A lot of dads like their golf. They may not be all that good at it, but that doesn't stop them hankering after the latest golfing gear. So click on our Golf Gear Direct promo code and save up to 55% on selected items, including this Golf Buddy Voice GPS Range Finder. Of if you like surprises (golf-themed ones, at any rate), just use our Golf Poser promotional offer – you get a free golf gift worth £10 when you spend £100 or more. That's one stocking filler ticked off the list then.
Stock Up On Cycling Presents With Halfords Discount Codes
Bradley Wiggins is hotly tipped to be named Sports Personality of the Year in a few weeks time, and rightly so. So help someone jump on the Wiggo bandwagon and get them some cycling paraphernalia this Christmas. With our Halfords discount voucher, you can get £10 off your order when you spend £100 or more on bikes and bike accessories. A great cycling promo code if you're thinking about buying someone an actual bike then. Or you might want to consider this Evans Cycles promo code – save 15% on your purchases when you spend £75 or more. So stock up on bikes, locks, lights, helmets, basically the whole kit, while you can.
Give The Gift Of Swimming!
Swimming isn't just for the summer. In fact, the colder months are a great time of year to buy swimming costumes and accessories, because you can pick up some excellent aquatic bargains. With our Simply Swim promo code, get £5 off your order when you spend £55 or more. They've got every piece of swimming equipment and attire imaginable, perfect if you've got a child starting lessons after Christmas.
Get All Sorts Of Sporting Goods With Sports Direct Promo Codes
Don't worry, if you just want massive sporting discounts in general, we've got heaps of those too. Our Sports Direct.com discount voucher can save you up to a whopping 90% on selected lines, or how about stocking up on equipment AND fashionable threads over at Adidas? With our fantastic Adidas promo code, you can save 15% on your purchases when you sign up to the Adidas newsletter. And even if you don't know anyone even remotely sporty, I'm sure they might appreciate their must-have clothing range. You can't go wrong with the classic Women's Europa Track Jacket.
My Favourite Voucher Codes has discounts for loads of different interests and hobbies, so you spend a bit of time browsing our Christmas shopping savings until you find the perfect present. The sports and leisure promo codes are updated on a regular basis – just make sure you check in regularly or you might miss out!