Spoil Mum with Amazing Chocs This Mother's Day with Promo Codes from Chocolate Trading Co
If you want to show your mum just how much she means to you, treat her to a box of delicious gourmet chocolates. Although luxurious chocolates can be expensive, with our Chocolate Trading Co promo codes, you'll get the same tasty treats for less.
Mothering Sunday is on 10th March this year, so you've still got plenty of time to get your order in, but make sure you don't miss out on our excellent free discount codes.
Everyone's Favourite Luxury Chocolates - Great Deals on Lindor
If there's one chocolate that exudes luxury, it has to be Lindor. These beautiful silky smooth chocolates are perfect for showing your mum just how much you love her.





Heart Tin £2.99, Heart Tin With Crystals £7.99, Amour Heart Box £4.99, Milk Chocolate Cube £9.99, Assorted Chocolate Cube £9.99  
Indulgent Handmade Truffles - Save on Charbonnel et Walker
These exquisite handmade chocolates will be a really special treat for any mum on Mother's Day, so spoil her rotten with a couple of boxes of mouth-watering truffles.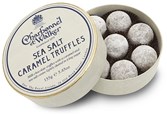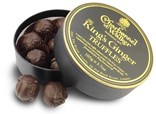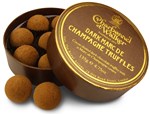 Sea Salt Caramel Chocolate Truffles £9.95, The Kings Ginger Truffles £9.75, Handbag & Heels £6.95, Dark Chocolate Champagne Truffles £9.75
Save on your Mother's Day gift this year with online promo codes - spend over £40 to save £4.
Save on Tasty Organic Treats with Booja Booja Truffles
If your mum likes a tasty treat, but only eats organic, don't worry as these Booja Booja chocolate truffles are delicious, handmade and organic.

Champagne Truffles £24.95, Espresso Truffles £24.95, Rum Sozzled Sultana Chocolate Truffles £6.95, Gourmet Selection Truffles £16.85
Push the Boat Out with a Showstopping Chocolate Hamper
Not sure what your mum will really love? Why not splash out on a hamper with a variety of chocolates and truffles instead?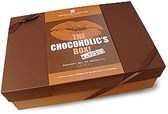 Chocoholics Hamper £34.95, Champagne & Chocolate Hamper £77.95
If none of these delicious chocolates jump out at you, you could create your very own personalised Mother's Day chocolate hamper. Choose the chocolate you know your mum will love and the lovely people at Chocolate Trading Company will giftwrap it for you.
If you're looking to spend that little bit more to make your gift extra-special, take advantage of another discount code – save 10% when you spend £50 or more.
Treat Mum to the Finest Fizz




Milk Chocolate Hearts With Champagne From £42.94, Lanson Black Label NV Champagne From £29.95, Tattinger Prestige Rose Champagne From £39.95, Perrier Jouet Champagne From £32.95
If there's one thing that most mother's love more than chocolates, it's Champagne! Spoil your mum with a bottle of the finest Champagne – you could even add her favourite chocs too.
To ensure you receive your chocolates in time for Mother's Day, make sure you place your order by 4pm on 8th March. You can even add a free message with any chocolate gift.
By Jemma Porter, 27th February 2013