Start Your Shopping Early with Our Promo Codes and Spread the Cost of Christmas
Ok, before you start screaming about it being only September and summer is barely over and how dare we even bring up the C-word, just hear us out… I think we all agree that Christmas is rather expensive, yes? And that sometimes, we might have a tendency to leave all the present buying and organisation to the last minute? Can you see where we're going with this? That's right, as mad as it may seem, talking about the cost of Christmas in September actually makes a lot of sense. For most of us, the December pay packet isn't going to be any different to any other month, so why leave all the expense to the last minute? Buying online with voucher codes, free delivery codes and exclusive sales all year around could save you quite a bit, so check out our helpful tips on how to spread that cost and ease the financial stress of the season…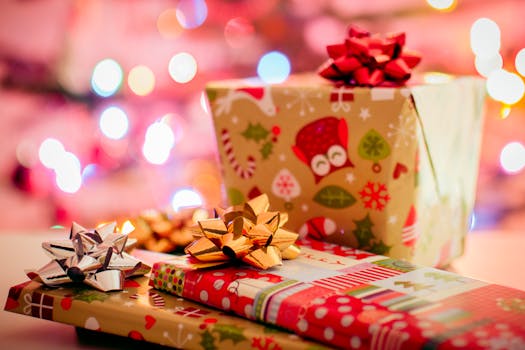 Start Saving NOW - Buy Your Stocking Fillers for Less with Voucher Codes from I Want One of Those
Start saving NOW – seriously, like now. This instant. Even if it's just an extra £20 a month, that could well be all your stocking fillers sorted. For great deals on stocking fillers and those fun and quirky gifts, check out our I Want One of Those voucher codes. 
Another thing is to cut back on the treats until December – you'll be stuffing your face with all sorts once the decorations come out, so maybe now is the time to sacrifice all those extras. If you buy your lunch every day, start making it yourself – that could well be an extra £3 a day you'll be pocketing, so get out your calculator and do the maths. Dispense with the autumnal takeaways might be an idea too, or what about cutting down on the cigarettes and walking to work if possible? Every little bit helps.
It's also important to make a budget and stick to it. Instead of writing down what presents you're going to buy first, write down the maximum you can afford to spend and go from there. Let your finances dictate your spending, not the other way around.
Sort the Kids' Presents Early with Promo Codes from Early Learning Centre
It's a good idea to have a clear out before your buy – see what toys the kids don't play with anymore and the ones they NEVER played with  - you might learn not to repeat your expensive toy mistakes again, as well as making a few extra pounds selling something that's in good condition.
Start buying early too – if there's something specific on the present list, check for the best prices now or you might miss out. Set up a hidden nook or cranny somewhere that the kids can't get into and stock up those bargains now. This Early Learning Centre UK coupon code has a wide range of top quality toys on at 2 for £15.
No Space? No Problem! Give Them Gifts They Won't Forget with Great Deals from Virgin Experience Days
If space is an issue, then perhaps spread the cost buy purchasing some gift cards or gift experiences now – they take up very little room! Our Virgin Experience Days voucher code could save you up to 79% on selected gift experiences. Or maybe consider buying gift cards for yourself now, then spend them on presents closer to the time, when you know exactly what you want to buy? This means less outlay for you in December.
Get Your Discounts Early with Sweet Smelling Promo Codes from Galaxy Perfume
Perfume is one of the most popular present purchases, buy there's no reason why you have to pay full price on the high street, or wait until 2 day before present opening to get the discount. There are plenty of bargain perfume online retailers that have deals all year around. Our Galaxy Perfume discount code gets you 10% whenever you choose to buy.
You see, we should embrace thoughts of Christmas in September! Once you've saved up a few pounds and pennies, take advantage of what the world of internet shopping can offer you – choice, price and convenience being the most important things in our opinion. Another benefit is our money saving app – install it on your Chrome or Firefox browser and it can let you know whether we've got a discount for the site you're on. Now, with all these tips, you're probably actually looking forward to the colder months…
By Anna Scott, 5th September 2013