Ways to Start Saving for Christmas With Voucher Codes from Asda, The Entertainer and Carphone Warehouse
First off, apologies for mentioning the C-word in September, but to be honest, when there are Asda, The Entertainer and Carphone Warehouse voucher codes available now that can help you save for Christmas then we think these are things you need to know about. So what other money saving tips can we offer you? Well, read on and find out…
Cutting Down Your Food Bills With Asda Promotional Codes…
Christmas is traditionally a time when our grocery spend rockets skywards. So it goes that October and November are the months to cut back in preparation for this. Asda promo codes are one such way. If you've yet to place an online order with Asda, use our Asda voucher codes to save £5 on that first shop when you spend £40 or more. Another way you can cut back is by doing without those little treats every now and again. Can you really justify those fish and chips or take away curries? Make October a takeaway-free month as well as using Asda discount codes and see how much you can save.
Spread your spending With The Entertainer Discount Codes…
Every year we have the best intentions of not blowing the December pay packet on presents two days before Christmas and every year we fail in this resolution. If you want to make a bit more of an effort to spread the cost, The Entertainer promotional codes might come in handy. With The Entertainer voucher codes, save up to 70% on selected lines right now (including Disney Frozen accessories, loom kits and selected V-Tech items). So why not use this month's pay packet to pick out a few toys? The Entertainer discount codes may be useful in this respect, but just remember to keep those toys well hidden or you might ruin the surprise.
Find a better phone package With Carphone Warehouse Discount Vouchers…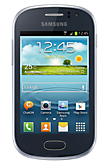 We're guessing that there a quite a few of you who regularly go over your phone tariff each month. Don't worry, it's easily done. But perhaps now is the time to review this sometimes costly expense. Carphone Warehouse discount codes can offer you a number of ways to significantly cut your phone costs. With Carphone Warehouse voucher codes, you can chose line rentals from as little as £7.50 a month or SIM only tariffs. Perfect if you're contract is up for renewal and you can bare to put off that upgrade for a little while longer (and perhaps you can use Carphone Warehouse promo codes to get a great deal on that too when the time is right).
There are many easy ways to save up for Christmas if you have the right attitude and we have a large range of Asda, The Entertainer and Carphone Warehouse voucher codes as well as many other deals that can help in the run up to the big day. So have a browse and save away.
By Anna Scott, 29th September 2014