Stock Up On Your Winter Haircare Products With Our Voucher Codes From HQ Hair and The Body Shop
There's never an ideal season for hair, but if you decide that yours requires a little winter TLC, our HQ Hair and The Body Shop voucher codes are here to help. Your barnet may well be in dire need of some rest and recuperation following the summer excesses, but don't let those harsh winter winds and rain damage it any further. Both deep treatments quality styling products are essential to arm it against the harsh winter, so take a look at what haircare discounts you can nab right now to stave off that cold weather chaos…
Look After Your Hair While Saving Money With Our HQ Hair Discounts
When it comes to haircare, what better place can there be to visit that a site called HQ Hair? The name says it all really. What makes them an even more attractive option right now is the fact that our HQ Hair voucher codes page is positively teeming with deals and discounts. You can choose to save £10 when you spend £50 or more, £5 when you spend £30 or more (both valid until 10th October), or, if you're reading this on the 7th October, you can enjoy 15% off site wide for today only! These HQ Hair discounts are all about giving your hair the luxury treatment, so grab the Moroccan Oil Restorative Hair Mask (£31.85 before discount), the Christophe Robin Regenerating Mask with Rare Prickly Seed Pear Seed Oil (£50 before discount) or the Nioxin Bodifying Foam (£13.50 before discount).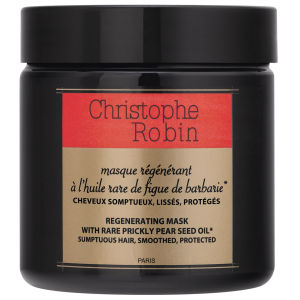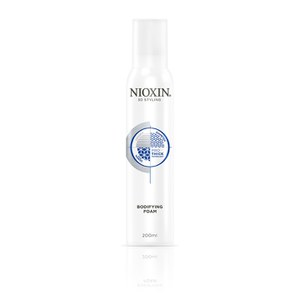 Look Better For Less with The Body Shop Voucher Codes
Whatever beauty products you require at any particular time, it's ALWAYS worth checking out The Body Shop promo codes because their discounts are ALWAYS excellent. And right now is no exception! Current The Body Shop voucher codes are a veritable feast for the eyes and the bank balance with 30% off when you buy 2 products, 35% off when you buy 4 products (both valid until 13th October) or a straight 25% off until the end of the year, presumably if you're only buying 1 item, or are reading this after the 13th October. There are lots of lovely haircare products to choose from including the Rainforest Moisture Hair Butter (from £3), the Rainforest Radiance Detangling Spray (£6.50) and the Coconut Oil Hair Shine (£5.50).
Get Shiny Hair Without Paying Loads
For those of you who are always on the hunt for discounted designer haircare products, let us introduce you to our Gorgeous Shop discounts page. Brace yourself for yet another long list of current deals, because our Gorgeous Shop promo codes don't disappoint right now either – there's £4 off when you spend £60 or more, £6 off when you spend £80 or more and £10 off when you spend £120 or more (phew) throughout October, or just checkout their discounted haircare code where you will find the Cowshed Grumpy Cow Volumising Shampoo (RRP: £16, now £9.60), the OSIS Glamation Pumping Strong Mousse and Light Glossy Hairspray Duo (RRP: £21.50, now £12.90) and the TIGI Bed Head Dumb Blonde Reconstructor (RRP: £12.95, now £6.48).
We think these HQ Hair and The Body Shop  voucher codes can give you some idea as to the sheer choice of discounted haircare products available right now, so we hope you winter locks won't have to suffer too much once you take your pick!
By Anna Scott, 7th October 2015