Summer accessories to Keep You Looking Cool in the Heat
As soon as you step out in the sunshine, you realise how important summer accessories are and whether it's sun hats or sunglasses you need , our Joules, Dorothy Perkins and Coggles voucher codes can help you fill any gaps you have in your summer accessories collection. We know you will have seen our over 50% off summer dress suggestions. As you'll see with the following savings, there's really no need to pay full price, whether you're after top name brands or high street favourites…
Shopping Summer Hats, Scarves and Sunglasses for the Ultimate in Cool
It's always well worth checking out our Joules voucher codes page on a regular basis because not only do they have a constant stream of excellent items in their various online sales, but they're also very generous when it comes to Joules. For example, they've got a current saving that gets you 10% off your order AND free delivery, and using this discount, we've highlighted the price cuts on three particularly lovely items – the Austwick Women's Trilby Style Hat (was £39.95, now £35.96), the Harmony Women's Oversized Scarf (was £29.95, now £26.96) and the Marsaille Women's Beach Bag (was £29.95, now £26.96). And do you want to know something even better than a 10% saving? If you spend £40 or more, we have yet another discount from our long list of Joules voucher codes that can get you £10 off your order!
Dorothy Perkins is another reliable retailer when it comes to regular online savings. Like out Joules discount, you can currently save 10% on your Dorothy Perkins order when you head over to our Dorothy Perkins voucher codes page, but there are other Dorothy Perkins voucher codes gems hidden with that selection because you can get up top 50% off selected items in their sale! Using their 10% off savings, we've picked out these three summery accessories but don't forget, if you're on an even stricter budget, make sure you take advantage of the Dorothy Perkins online sale while you can. In the meantime, take a look at these accessories to give you a flavour of what's available – the Black Kensington Bling Sunglasses (were £8, now £7.20), the Coral Scallop Bucket Bag (was £25, now £22.50) and the Multi Iris Border Scarf (was £12, now £10.80).
Right about now, you might be thinking there's an area of accessories we've neglected. And you'd be right in thinking that, but we're now going to correct right this instant. Yes, men's summer accessories need more attention and with Coggles we're going to celebrate a few summer savings in this field. You might not have heard of Coggles voucher codes before, but they're a great source of top end brands made even more attractive by some nice little discounts. Looking at our current Coggles deal that gets you up to 50% off selected menswear and accessories, we've picked these items that will be sure to get summer off to a cracking start – the Hershel Supply Co. Men's Classic Settlement Backpack in Carrot/Navy (was £55, now £39), the Sunpocket Tobago Crystal Ocean Sunglasses in Clear (were £75, now £53) and the Carhartt Men's Reversible Bucket Hat in Black/Tropic Print (was £45, now £32). As you can now see, our Coggles voucher codes are a veritable treasure of designer savings!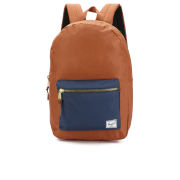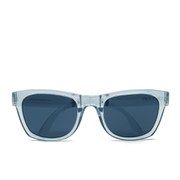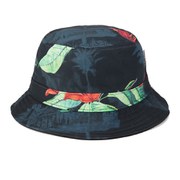 My Favourite Voucher Codes hopes we've brought you something new in the world of summer accessories, making that sunshine just a little bit easier to enjoy.
By Anna Scott, 16th June 2015
This Weeks Most Popular Blog Articles