Get Set For a Summer of Reading With Our Book Bargains from Waterstones, Amazon, WH Smith and More
Today, on the 20th June 2012 (the shortest night of the year), is International Short Story Day. So why not celebrate the power of the written word with My Favourite Voucher Codes by having a peruse of our fabulous book discount vouchers? We've got some amazing deals for all you literary nuts who love a bargain in book form!
Fill Those Bookshelves with Waterstones Promo Codes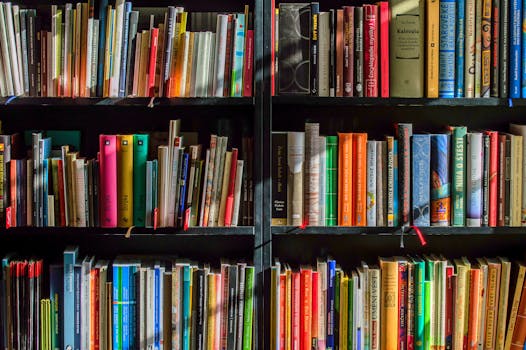 One of the nation's favourite book retailers, Waterstones, is offering a lovely little discount on children's and fiction titles at the moment – you get 10% off when you spend £15 or more. And, let's face it, with all their stonkingly great reads, you'll be bound to find much more than £15 worth to keep your bookshelf and your brain happy over the summer holidays!
Keep the Kids Happy This Summer with Red House Discount Codes and Stock Up on Children's Titles
Yes, let's talk about those long summer holidays. Kids demand to be amused and inspired over those six, lengthy weeks. They're annoying like that. This is why you need a Red House voucher code in your life. This children's book retailer would like to deliver your kid's reads for free if you spend £15 or more with them. Isn't that nice? You can stock up on some riveting reads from pre-school picture books to the latest must-have young adult fiction titles. So that will keep the kids busy. For a week or so, at any rate.
Fantastic Deals for Students with Blackwells Online Discounts
If you're going back to university in September, or are starting a new course and want to get some brand spanking new up-to-date academic titles, head over to Blackwells. Our Blackwells online vouchers can save you up to 20% on a wide selection of titles. So now you don't have to stuff your shelves completely full of second hand copies with someone else's illegible scribble in the margins.
Big Book Bargains with Amazon, WH Smith and The Book People Promo Codes
Want access to a wider range of reads? And therefore a wider range of book deals? Not a problem my well-read friend. We've got offers from some of the nation's largest book retailers – have a look at the latest Amazon offers – they've always got up to 70% off a wide range of ever changing titles to suit all tastes. Or maybe you want to participate in one of the country's largest book clubs? Well, with our WH Smiths discount voucher, you get 50% off the Richard and Judy Summer Book Club 2012 titles! And The Book People (they know a fair amount about the written word, if you hadn't guessed by the name), have a double whammy of offers for all you book worms, whatever your preference – get free delivery if you spend £25 or more AND save up to 90% off selected titles. Yes, you read that correctly – 90%!
So now you don't have to searching far and wide for the latest book discounts and deals – My Favourite Voucher Codes does all the hard work for you, so you have more time to sit back and relax with your favourite read!
This Weeks Most Popular Blog Articles