Get Ready to Go Digital with Switchover Savings from Sainsbury's
Gearing up for the digital switchover? It's not long to go now, folks. So get yourself at the front of the queue with a Sainsburys promo codes. They're not all about the groceries, you know! Whether you're just looking for an upgrade on your current tech, or using the digital switchover to go all out with state of the art entertainment, we have deals galore for you!
To get started, if you're looking for a quick digital fix, get a dynamic deal with this Goodmans GD11FVZS2 Digital Freeview Set Top Box – Save £10 and pick up this piece for only £24.99!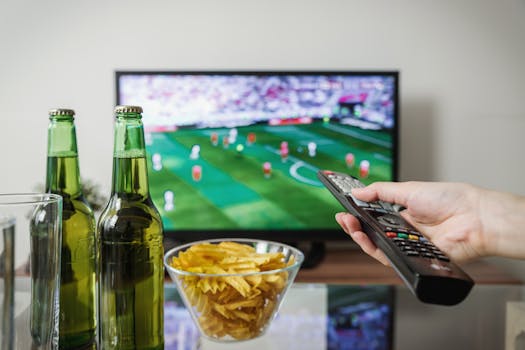 Get Ready for Digital - Save £40 on Goodmans TV Recorder
Looking for a more advanced digital experience? Not a problem. We have a £40 discount with our Sainsbury's promotional code on the Goodmans GD11FVRSD32 320GB Freeview+ Digital TV Recorder, now only £99.99.  Our electrical and appliances deal hunters doesn't want you to miss any of your favourite shows, so don't miss out on this fantastic offer with our Sainsburys online vouchers.
Amazing Tech Upgrades - Save £50 on HD Ready LED TV!
Ok, maybe you want to use the switchover as an excuse to make a serious technological investment in your home entertainment. Well, with our Sainsburys Switchover discount codes, we've got digi-deals galore! Save £50 on this Celcus LED19S913HD 19" HD Ready LED TV and sit back and enjoy your high-definition discount.
Get Fabulous Switchover Savings with Sainsbury's Discount Vouchers
But wait! We've got two final sweet savings from Sainsburys – get a whopping £70 off a Celcus LED22S913DVDFHD 22" Full HD 1080p LED TV with Integrated DVD Player, down to £129.99 or a Celcus LCD32S913HD 32" HD Ready LCD TV, down to £179.99.  So, don't hesitate, click on one of these very valuable discount vouchers today!
So next time your think 'Sainsburys', don't think 'sausages' or 'sandwiches', think Switchover Savings with our fantastic online discounts!
This Weeks Most Popular Blog Articles