Take up a New Sport this Spring and Save Money with Voucher Codes from Pro Bike Kit, Runners Need and Naylors Equestrian
If you're feeling a bit of spring in the air, then let Pro Bike Kit, Runners Need and Naylors Equestrian voucher codes inspire you to take up a new sport once the weather gets a touch warmer. It's all very well making sporty New Year's resolutions in the middle of winter when there's little or no chance of you getting out and about to realise them, but in a month or so they'll be no excuse! But with a new sport or hobby comes the requirement for new sporting accessories and here are some excellent places to get started…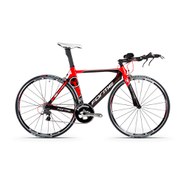 Ride Your Worries Away with Pr Bike Discount Codes
It's experienced a surge in popularity over the last few years thanks to all those Olympic medals and Tour de France victories, but if you've get to get on your bike, perhaps 2016 is your year. Even if it's just making biking to work a habit or taking to the wheels on a Sunday afternoon, we have a Pro Bike Kit discount voucher that can help you stock up on everything you could need to get started – over on our Pro Bike Kit promotional codes page you can enjoy 10% off your first order and they've got everything from those ever-so-essential bikes to energy and nutrition supplements to monitors to track your performance.
Run those Prices Down with Runners Need Discount Codes
Runners need…well, runners need Runner Need voucher codes in our opinion, especially when you can get up to 50% off selected items of running paraphernalia. It's probably the easiest sport in the world to take up as beginner (your main requirement being the outdoors), but a good pair of running shoes is the one necessity you really can't do without. This Runners Need discount code can get you're a pair of Nike Women's Free 5.0 for only £59 (were £99.99) or a pair of Nike Men's Zoom Pegasus 32 for the same price (were £89.99). Oh, and you can also pick up that other running essential, a decent sports bra, in the form of the Moving Comfort Juno Bra (was £43.99, now £25).
Ride Towards these Naylors Equestrian Voucher Codes
What was your dream sport as a child? We're betting horse riding might have been quite high on the list. If it was out of your reach as a kid, but now perfectly possible in adulthood, why not give it a whirl and realise a few of those dreams? With our Naylors Equestrian voucher codes you can take your pick of riding accessories once you've decided whether it's for you or not and we've certainly got quite a few Naylors Equestrian promo codes to choose from – there's up to 50% off long riding boots, up to 30% off safety wear and up to 50% off selected leisure wear as well as many more. And if it's riding boots you're after, you can use the first of these to save on the Requisite Verwood Long Riding Boots (RRP: £59.99, now £29.99).
There are plenty of sporty savings out there if you know where to look (hint: right here), and we hope these Pro Bike Kit, Runners Need and Naylors Equestrian voucher codes can help you get up on your feet and on whatever horse or bike takes your fancy.
By Anna Scott, 17th February 2016
This Weeks Most Popular Blog Articles