The best deals on kids' cycles for Bike to School Week
Yes, it may be back to school week after half term, but it's also Bike to School Week too, and with our Halfords, Wiggle Online Cycle Shop and Smyths Toys voucher codes you can give your kids a helping hand on that journey to the school gate. Perhaps this week has given your kids a renewed enthusiasm for cycling, or maybe you've been planning on upgrading their wheels for a while now – whatever your reasons, once you see My Favourite Voucher Codes current deals and discounts on kids' bikes then you'll think Bike to School Week is the perfect time to buy a new cycle…
Choosing the Right Bike at the Right Price
Halfords is often a first port of call for anyone looking for a new bicycle, and with Halfords you'll soon see why. Take a look at the current Halfords saving that gets you 20% off selected items and you'll find a great selection of kids' cycle price cuts. With these Halfords voucher codes you can choose to buy an Apollo Kinx Girl's Hybrid Bike for £119.99 (was £239.99) or the Apollo Ace Boys Bike 16 Inch for £79.99 (was£159.99).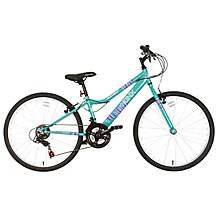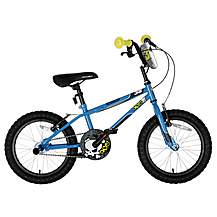 However, even though the big names in bikes always deliver, the beauty of online shopping is that there are so many specialist cycling retailers out there offering excellent prices and ranges of their own. One such retailer has their savings located on our Wiggle page and their current deals include a selection of warehouse clearance lines. Click on the link using Wiggle Online Cycle Shop and you'll see price cuts on the Raleigh Sunbeam Skedaddle 12 Inch Kids' Bike (was £79.99, now £45.99) and the Raleigh 2015 Performance 16 Inch Bike (was £200.00, now £160.00).
For younger kids who are just starting out, our Smyths Toys voucher codes have a very large selection of excellent value children's bikes. If you take a look at our current Smyths Toys page you can take advantage of a deal that gets you up to 50% off selected bikes, and two of our favourites listed here are the 20 Inch Billie Bike (was £189.99, now £94.99) and the 16 Inch Pirate Bike (was £79.99, now £54.99) – not only perfect for Bike To School Week but also birthdays and Christmas too!
So even if you can't get your new bike purchase in time to use it during Bike To School Week, make sure you encourage the kids to take out their new wheels as soon as they possibly can. With our Halfords, Wiggle Online Cycle Shop and Smyths Toys promo codes, they'll be leaving you in the dust in no time!
By Anna Scott, 3rd June 2015
This Weeks Most Popular Blog Articles