The Latest European City Break Deals With Voucher Codes From lastminute.com
We don't all immediately think 'beach' when the sun comes out – there's some of you out there we're sure will appreciate our latest lastminute.com voucher codes because they can save you money on travelling to those other sun-soaked European destinations – cities. Packed with history, culture and entertainment, a European city break might be just what you need if the thought of the beach bores you rigid so take a look at some of our current European city break deals to see if there's anything that takes your fancy on the continent…
Head To Amsterdam For Less With lastminute.com Voucher Codes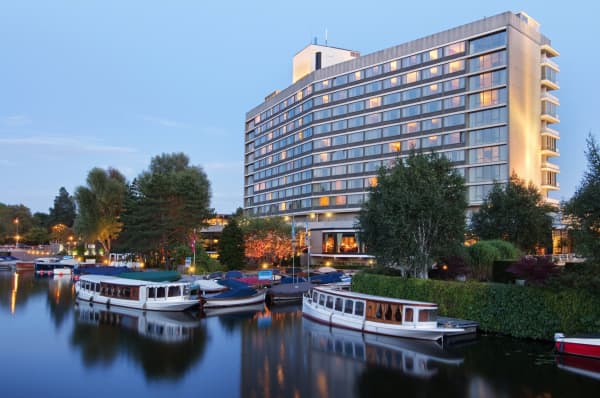 Our first offer is an especially fantastic one and even if you hadn't considered Amsterdam as a potential destination, we think our lastminute.com voucher codes might persuade you otherwise. Amongst the current lastminute.com voucher codes, there's their Destination of the Week Deal and right now it's, you've guessed it, Amsterdam. Not only can you get up to 30% off selected hotels, but there's also an additional 10% off your booking. This Amsterdam offer is only valid until 10am on Monday 15th of June, but as it's a Destination of the Week deal, they'll be a different location to follow!
Go European Inter-railing
Is European inter-railing on your bucket list? If so, let us get you a bit further towards ticking it off with our SNCB B-Europe voucher codes. Not only can you book all your train tickets to France, the Netherlands, Belgium and Germany right here, but with SNCB B-Europe voucher codes you can also enjoy a 5% discount on those bookings. Choose to venture to favourite regions and destinations such as Languedoc-Roussillon, Alsace, Antwerp, Hamburg and, of course, Paris, and you'll have even more money left over to spend once you're on the road (or the rail tracks).
Explore Europe Without Breaking The Bank
Don't want to limit your travel options just yet? Then take a look at our CrystalTravel.co.uk voucher codes. You can choose to handpick the different elements of your break by searching for suitable flights, hotels and travel extras, or you can pick from one of their many city breaks. However, the very best things about our current CrystalTravel.co.uk voucher codes are the many discount available right now. Not only can you get a price cut on one destination, but you can enjoy discounts on an astonishing eight European locations! Use our CrystalTravel.co.uk voucher codes to get 3% off bookings to – wait for it - Berlin, Krakow, Istanbul, Dublin, Porto, Lisbon, Venice and Rhodes. Phew. We would completely understand if you're tempted to book more than one break after seeing that list.
Using our lastminute.com voucher codes means you don't have to limit yourself this summer – get out and about, drink in the city atmosphere and perhaps even move onto another dream European destination…
By Anna Scott, 11th June 2015
This Weeks Most Popular Blog Articles