Entertain the Whole Family This Summer with Savings on Theme Parks and Days Out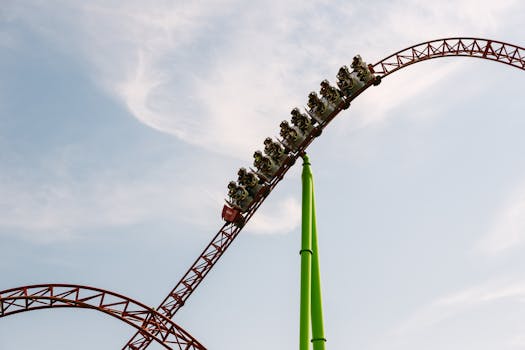 No summer holiday break is complete without the obligatory trip to a theme park or one of the nation's favourite attractions. But without spending all of your children's inheritance, going for an adrenalin-fuelled day out on the rollercoasters can be a bit on the pricey side. Well, this is where our amazing theme park voucher codes come in handy. Save on the entrance free and you've got more money to spend on junk food once you're inside. So have a peek at our days out discounts and start planning those theme park trips pronto! 
Get Extra Days to Enjoy at Legoland and Paultons Park
If you've got younger kids, there's only one place that you can be sure is on their wish list – Legoland. And sometimes, one day just isn't enough to cram every single activity in. To avoid any sad faces or even tears when it's time to go home, you're going to need one of our Legoland discount codes if you want to make your summer in any way bearable – when you book a Legoland break, be it 2, 3, or 4 days, you get an additional day absolutely free! Just remember to take a car big enough to cart home the mountain of Lego that will inevitably follow you home. Or what about a trip to Peppa Pig World at Paultons Park? Play and Stay are offering 2 days for the price of 1!
Discover the Animal Kingdom - Save 20% on Group Bookings with London Zoo Promo Codes
Another sure fire hit with the younger contingent – London Zoo. This perennial favourite with kids and adults is always a winner and now you'll be winning if you use our lovely London Zoo promo code – save 20% off all group bookings! One of the capital's best days out at a bargain price!
Great Deals for Thrill Seekers with Thorpe Park and Chessington Holidays Online Savings
If you got slightly older kids (or are a bit of a big kid yourself), you're going to need a theme park fix that packs a pretty decent punch. And we've got a couple of deals that can help you get just that. Our Thorpe Park discount codes can save you a whopping £33 when you book a second day! And with a Chessington Holidays discount voucher, kids can go free, OR you can get a second day free when you book a short break! If you're mantra is usually 'so many rollercoasters, so little time', well, now you can have all the time in the world!
Scarily Good Days Out with The Dungeons Discount Vouchers
For those who like to be scared out of their wits, or maybe you want to give your kids a bit of a fright to get them to finish that homework on time, well, a trip to The Dungeons might be just what is required. Whatever your location, we've got Dungeon deals up and down the land to keep you on tenterhooks. In Edinburgh, you can save up to 40% on the ticket price, in Blackpool, up to 33%, in York, up to 40% and in the big smoke, out London Dungeons voucher code can make you a saving of up to 50% on the entrance cost! Wowsers. After all those frights, the kids will do whatever homework or housework you throw at them. Hopefully.
So you see, there's no shortage of theme park and days out savings to be had with My Favourite Voucher Codes. And if you're ever stuck for something to do, just take a look at our days out deals and you'll be sure to find something to keep the boredom at bay for a few days!
This Weeks Most Popular Blog Articles