How to Throw a Fantastic Garden Party on a Budget
If there's one thing that defines the British summer, it's the garden party. Whether it's for a birthday, anniversary, bank holiday or just because the sun is shining, there are garden parties to be had all over the country.
When throwing a party of any kind, but particularly a garden party, it's easy to go over the top with spending. Although you will need to be willing to spend some cash to entertain your guests, it needn't put a major dent in your bank balance. So, if you want to make the most of British weather and throw a summer garden party, here are some top tips for sticking within your budget.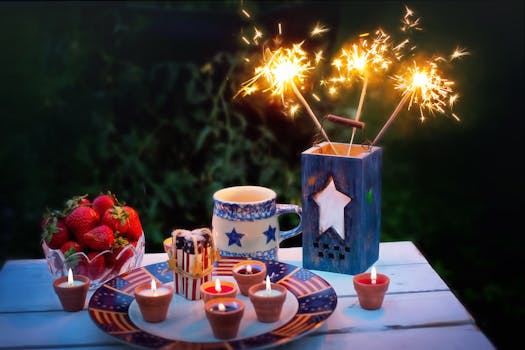 Send Out Invitations - Save with Party Pieces Discount Codes
It might just be a small rendezvous for friends and family, but invitations can help make sure you don't end up catering for the entire street. Informal occasions tend to have word-of-mouth invites, but someone always end up suggesting to Tom, Dick and Harry, that they're welcome to come along. Before you know it, your quiet party in back yard has turned into the place to be. Not all bad I'm sure, but providing food and drink for all those guests will be costly. If you're a fan of the old fashioned invite rather than a short notice event notification on Facebook, take a look at our
Party Pieces voucher codes
for savings across invitations, decorations and more.
Get Your Garden Party Ready with Voucher Codes from BHS and John Lewis
One benefit to it being a garden party is that you'll make some much-needed savings on the venue . However, if you don't have a garden or your small patio isn't adequate, you might need to ask a family member or friend to borrow their place – hopefully they won't charge!
Also remember that just because you're throwing your shindig in the garden, doesn't mean you can let the decorations slide, so set aside a small budget for this. Your garden will have to be looking ship-shape in time for the party too, so you might need to spend some time tending to those weeds. 
Have you considered seating? There are likely to be sofas and dining chairs galore when hosting a party indoors, but if you've just got a wonky wooden bench and plastic table outside, you might need to invest in some furniture. Check out
BHS online coupons
and John Lewis voucher codes to see if you can cut the cost.
Save on Food & Drink with Shopping Vouchers from Sainsbury's, Tesco and Winedeal.co.uk
What are you planning on serving to your guests? Obviously, outside catering is out of the question if you don't want to spend a fortune. As it's summertime, BBQs are a hot favourite, but make it a bit more special by jazzing up those bangers and burgers.
Meat can be quite expensive, especially when you're cooking for lots of people, so make sure you take a look at
Sainsbury's shopping vouchers
and
Tesco UK coupons
to save money – both of which are offering £12 off your first online shop over £60!
It's not just the food that will eat up a huge chunk of the budget, but the drink too. Don't forget, this is a party! Fortunately, by using Winedeal.co.uk discount vouchers, you can bag up to 50% off certain wines – sorted. 
Get Your Entertainment Sorted with Amazon and The Works Promo Codes
So, your guests have a place to sit and they're fed and watered. What else are you going to do at your party? Blast out some tunes and provide a place for people to get up and dance or play some games? For some great deals on compilation CDs full of classic party tracks, visit our
Amazon voucher codes
to get that party playlist sorted. Don't forget the kids too! For some great discounts on children's games, books and toys, remember to check out
our promo codes for The Works
and you'll be well prepared for the more demanding guests! Whatever you decide to do, make sure everyone has a blast!