Treat Your Mum to Something Special This Mothers Day. Check Out Our Top Ten Ideas and Discounts.
It's a few weeks away yet, but if anyone deserves some proper present planning, it's your Mum. However, you can trawl the internet for hours and get nowhere. So for times like these, here's our very own list of Top 10 Mother's Day Gifts. Perhaps one of them is the perfect item for you own mother, or another might provide a spark of inspiration that will lead you in the right direction…
1)      Name a Star After Your Mum to Show Her You Care
It's slightly offbeat, granted, but if your Mum has had years and year's worth of flowers and chocolates, it might be time to pick her out something a bit different. This Cosmic Superstore Gifts voucher code gets you 15% off your order, which may or may not include this Name a Star Gift Pack (£19.99).
2)      Get Her Some Special Chocolates 
Talking of chocolates, there's nothing wrong with a box of Milk Tray, but perhaps you should splash out on something a bit more unique this year. Our Sent With a Loving Kiss coupon code saves you 10% off your purchases, including this delightful Afternoon Tea Chocolate Tin (£19.99).
3)     Get Chic Kitchenware With Our I Want One Of Those Voucher Codes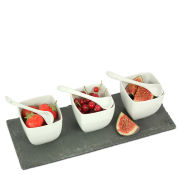 Home is where the heart is, but this doesn't necessarily mean your choice of pressie should be limited to the kitsch selection. This I Want One of Those discount voucher gets you 10% off their Funky Home range, including this rather stylish Natural Living 7 Piece Slate Tapas Set (£8.49).
4)      Show Her You Care With a Magazine Subscription
These aren't just for Christmas or birthdays – surprise your Mum with her favourite title delivered to her doorstep. A Magazinesubscriptions.co.uk voucher code saves you up to 80% off a massive range of bestsellers – get 42% off a 6 month subscription to Vanity Fair (£16.00).
5)     Pick Up Her Favourite Books With The Hive Store Promo Codes
Always a safe bet, but make sure you search for offers before you buy. This The Hive Store discount code is a great place to start, with up to 40% off selected titles, including 40% off the River Cottage Handbook Series – Herbs by Nikki Duffy is reduced to £8.99 (was £14.99).
6)     Pick Up Some Posh Pens With WH Smith Discount Codes
We're always scrambling around for the last biro, so wouldn't it be nice for your Mum to have a great quality working pen to hand at all times? Our WH Smith free online voucher gets you up to half price on a wide selection of fine writing pens such as the Lamy Studio Brushed Steel Fountain Pen (was £39.99, now £31.99).
7)      Get Her a Brand New Journal
Moleskine are the Gucci of the journal and notebook world, so Mother's Day is the perfect opportunity to give one. They have a variety of themed journals, but our particular favourite is their Wine Journal (£16.99) – perfectly designed for making wine notes for future reference. This Moleskine voucher code is an added bonus and gets you free shipping when you spend £8 or more.
8)     Pick up a Hamper for Less With Hampergifts.co.uk Promo Codes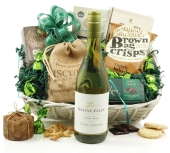 They're not just for Christmas you know – surprise your Mum with a hamper fit for a queen. A queen who loves the good things in life, like wine and chocolate. Our Hampergifts.co.uk discount code gets you up to 20% off selected items, including the Emerald White Wine Hamper (was 36.99, now £31.99).
9)     Treat Your Mum to the Perfect Perfume
Another item that will much appreciated is the obligatory favourite Mum scent. You might think that fragrance discounts are limited to the festive period but there are plenty of online specialists offering very attractive prices all year round. This Perfumes Club UK coupon code gets you up to 70% off selected fragrances including Calvin Klein Eternity (Eau de Parfum 100ml) - was £75 but now £41.77.
10)  Show Her You Care With A Beautiful Bouquet Using Our Bunches.co.uk Voucher Codes
But what Mother's Day would be complete without a bunch of flowers for the woman who brought you into the world? It wouldn't of course. So you're very lucky that we've got this Bunches.co.uk voucher code which gets you 10% off all Mother's Day bouquets, and we think their Mum's Pride Bouquet (£23.99 before discount) is the perfect pick.
And don't forget, for all your Mother's Day gift requirements, our money saving app gets you easier access to all the best online discounts, so shop away. 
By Anna Scott, 27th February 2014