Give the Perfect Wedding Present with Our Top 3 Gift Ideas
If you are a wedding guest planning your gift for the bride and groom, your first stop should be their register.
Traditionally, the couple will create a gift list complete with their dream presents and things required for them to start their life together. However, long gone are the days of bedding and bath towels, wedding gifts are becoming more expensive.
Couples have often been living together for a long time before getting married so they may already have all they need for the home. You can still buy something from their register, or choose something a little more personal.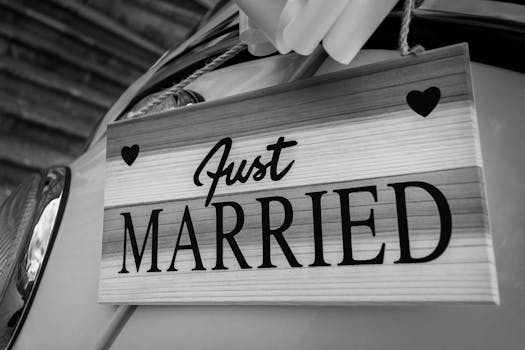 First Direct carried out a survey which found that the average amount spent on wedding gifts rose by £4 to £51 this year. It can be hard to decide what to buy from the register as you don't want to pick the cheapest item, but you don't want to break the bank either.
Wedding gift lists are likely to be made up from a huge range of items, from kitchenware to electronics. My Favourite Voucher Codes are keen to help you buy from the list without blowing your budget, so we have found some great discount codes you can use to help save money on that all important gift.
1. Hotel Rooms - Romantic Stays for Less with Savings from Hotels Combined, Movenpick Hotels and Barcelo Hotels
Treating the newlyweds to a night in a hotel, whether on their wedding night or at a later date, is one of the most popular wedding gifts at the moment. Make sure that you check with close family members that nothing else has been arranged before booking anything.
Hotels Combined provides a vast range of hotels to suit all budgets. Plus, with our promo codes, you could save up to 80%. Movenpick Hotels & Resorts offers 83 fabulous hotels worldwide, so whether you're thinking of going for something slightly more extravagant or just keeping it close to home, you'll be able to find something to suit the newlyweds. Plus, with our discount codes, you can save up to 30% on your booking.
Finally, if you book with Barcelo Hotels & Resorts discount vouchers, you can save 5% on all offers and prices! They even offer adults only hotels, so the happy couple can enjoy a mini-break with some peace and quiet!
2. Wine or Spirits - Great Deals on Post-Wedding Tipples with Winedeal.co.uk, Park Lane Champagne and Vintage Wine Gifts
It's always nice to buy a wedding gift that will stand the test of time rather than be forgotten within just a few weeks of the big day.  Offering the couple a bottle of fine wine or their favourite spirit, that will develop over the years until a special anniversary in the future.  
To start you off, Winedeal.co.uk discount codes, you can save up to 50% on selected wines. If you fancy a bottle of fine fizz, visit Park Lane Champagne promotional codes and you'll be able to get free delivery! Or, to really spoil them, check out Vintage Wine Gifts - but don't worry, with our discount vouchers, you'll get £5 off. You're welcome!
3. Experiences - Give Them a Day to Remember with Promo Codes from The Gift Experience, Secret Escapes and Red Letter Days
A newly married couple often wants to share new experiences together so why not buy the bride and groom something exciting to enjoy together? Whether they would prefer a relaxing weekend visiting the theatre or something more adventurous, there will be something for you.
Take a look at our The Gift Experience voucher codes for a huge variety of choice on experience gifts, and you can save 5%. If you become a member of Secret Escapes, you can save up to 70% with our discount codes - plus, you'll be notified of future deals too, so you can treat yourself now and again should the mood take you...
You can also check out our Red Letter Days promo codes and you can save 40% on selected experience days. Whether you're looking for a romantic day out for two, or something more adventurous, you'll be able to find a fabulous gift for the happy couple in no time!