Book Your UK Holiday Now and Save on Gorgeous Cottages with These Promo Codes
It's natural that thoughts are starting to turn to summer holiday plans, but with a UK holiday coupon code, this doesn't have to mean you'll be searching down the side of the sofa for every last scrap of change to pay for it all. Plan ahead and you might be surprised at what you could save on your UK summer break…
Save £50 on Cornwall and Devon Cottages with Marsdens Cottage Holidays Discount Codes
One of the top UK holiday destinations of choice, book your South-West jaunt with one of our Marsdens Cottage Holidays online voucher codes. Not only can you get £50 off selected properties dotted around the Cornwall and Devon coast and countryside, but if you book before 8th March 2013, you'll receive £25 off weekly bookings. So get in quick – it pays to book early!
Save 67% on Family Breaks with Haven Holidays Discount Vouchers
Haven Holidays have been providing relaxing family breaks for years, so you can do as little or much as you like. If you want to indulge in a family holiday to remember, use our Haven Holidays UK promo code and get up to 67% off your booking at a variety of favourite seaside locations.
Glorious Cottages Across the Country with Sykes Cottages Online Vouchers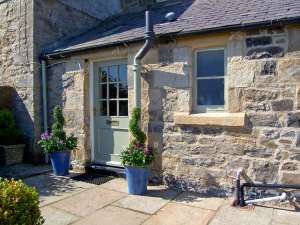 Don't limited yourself to the same location every year – with a Sykes Cottages discount code you can book in any number of holiday spots from remote North Wales, to Northumberland to the Lake District. Check out our Sykes Cottages online discount vouchers for the full range of properties on offer. Although make sure you book your favourite fast – the best will get snapped up in those key summer months pretty quickly!
Save 15% on Cotswold Breaks with Manor Cottages Voucher Codes
If the thought of a Cotswolds family break is enough to give you the holiday bug, then look no further than a Manor Cottages free online vouchers - you can get 15% off selected properties at the moment. So you'll be dreaming of rolling hills and walks in the country for the next few months until you arrive at your chosen cottage!
In this prime booking season, it's well worth downloading our money saving app to your Chrome or Firefox browser. Just search the internet for holiday inspiration as you normally would and when you find something you like, click on our icon and we'll let you know if we have a promo code for that site. Holiday help when you need it most!
By Anna Scott, 7th March 2013