Make a Difference to a Great Cause by Voting in Our May Charity Poll
Are you a bit sick of talks about elections? We thought we might take the chance to tell you about a different sort of vote and how using our promo codes could help make a real difference instead. Every month, My Favourite Voucher Codes gives 20% of its profits to a different charity and in order to select that charity we ask you to vote for one of three we've chosen to feature. So in the spirit of democracy and informed choices, here's a bit of info on our nominated charities for May.
Oxfam – Nepal Earthquake Appeal
There's not really much to say about this cause that most of you won't already know. However, we think it's worth highlighting that the Oxfam appeal aims to help an initial 350 000 people who have been affect by the horrific recent events, providing food, clean water, shelter and toilets. An estimated 3.5 million have been affected by this earthquake and Oxfam have already raised over half a million pounds to help. If you've already donated to this cause, you can still help by voting in our charity poll and using our discount codes to help boost our contribution.
Crisis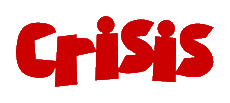 Poverty has been on the minds of many in the run up to the general election. It also seems amazing that we're still talking about homelessness in 2015. Thankfully there are charities like Crisis providing essential services to those in need as well as campaigning for change. Starting life 40 years ago, Crisis is now the national charity for single homeless people and by using our voucher codes and voting for them in this month's poll, you could make a small contribution to their continuing good work.
Internet Watch Foundation
Modern times call for modern organisations to deal with the issues surrounding them. The Internet Watch Foundation was set up by the industry in 2005 to respond to a need to flag up criminal content as soon as it's been spotted. A hotline was then established so it could be reported in a secure and confidential way. With the co-operation of online professionals, the Internet Watch Foundation continues to help minimise or stop the availability of this type of content as soon as possible. By voting in the charity poll this month, you can help them carry out this vital work.
Our featured charities change every month, so let us know if there are any worthy causes close to your heart that you would like highlighted in the future. Once you've voted in the general election, please be sure to vote in our May charity poll too, and don't forget, every time you use our promo codes, this contributes our monthly charity donation.
By Anna Scott, 6th May 2015
This Weeks Most Popular Blog Articles