Don't Run Out of Time Before Christmas - Get Your Hands on These Fantastic Watch Deals
Still searching for that extra special gift for that extra special person? Then take a look at our extra special watch voucher codes. We've sourced some rather fabulous savings on some pretty swish watches that will be sure to impress, whatever the taste or budget. So take your pick from our top timepieces and watches – they'll be sure to impress. Work your way through these watch promo codes and you'll make someone's year this Christmas.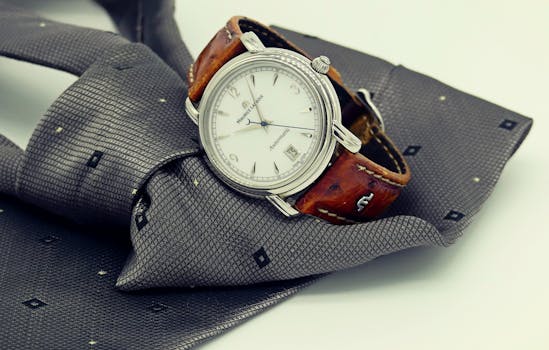 Get the Hottest Designer Watches for Less with Savings from Watches2U.com
Watches2U.com has so many deals this Christmas we just don't have the space to list them all here, so he's our pick of the bunch. If you're after a designer discount, think about using this discount code and get 10% off Armani Exchange. How about saving more than a few pounds on the Emporio Armani Men's Classic Blue Silver Watch? Or perhaps you'd prefer saving £5 on a Diesel watch purchase? Just take a look at our extensive Watches2U.com discount vouchers and you'll be sure to find a present to suit.
Save 50% on Accurist with Promo Codes from Tic Watches
If you want designer watches at close to high street prices, they you'd better have a look at our TIC Watches shopping codes quick sharpish. With our current TIC Watches savings, you can get up to 50% off selected branded timepieces, including the rather beautiful Accurist Stainless Steel Women's Watch. This was £140, but if you use our TIC Watches discount codes, you can buy this for only £70. A gift to remember, this one's sure to be a Christmas hit.
Designer Discounts with Savings from Watch Warehouse
Want a discount on one of the hottest high-street brands? Well, look no further than this Watch Warehouse discount voucher – if you click here you can get an amazing 15% off FCUK watches. Or if you want to up the glam factor somewhat, just use another one of their fabulous deals such as 15% off Givenchy watches. Two very different names, but one very big watch discount!
First Class Watches Discounts to Save on Big Brands
You may think you've had your fill of designer watch discounts – have you heck. Be amazed -we've got a few more up our sleeve. If you use this First Class Watches voucher, you can make a first class saving in the form of 10% off Calvin Klein watches. Or perhaps you'd prefer 10% off Lacoste watches? See, I told you we wouldn't let you down.
So before Christmas creeps up upon us and we run out of time, just click on a watch discount voucher and save a few pounds when you buy for your nearest and dearest. But just to make doubly sure you don't miss out on the very best Christmas shopping discounts, just make sure you download the My Favourite Voucher Codes money saving app to your Chrome or Firefox toolbar. When you're browsing on your favourite sites for that perfect present, our icon can tell you whether we've currently got a deal for that retailer. Shopping savings don't get much smarter than that!
By Anna Scott, 29th November 2012