Winter Skincare Tips With Voucher Codes From All Beauty, Boots and Fragrance Direct
It time to take a look at that winter skincare routine and see if there's any changes you can make to keep your face and body top notch in the cold weather. Our All Beauty, Boots and Fragrance Direct voucher codes contain a wide variety of skincare savings whatever your budget, so here are our top tips on how to get the most out of them...
Know What Your Skin Needs
We all have different skin types and their weaknesses tend to get exacerbated to an even greater extent in the winter. If you have oily skin, you need to ease up on the oil-based moisturisers and cleansers and if you're at the opposite end of the spectrum, dry skin needs even more moisturising. Our All Beauty voucher codes cover all these bases, getting you up to 75% off a large range of big name beauty products. Those with extra oily skin, use All Beauty promo codes to get some Matis Paris Optimal Moisturising Serum 30ml (RRP: £48.60, now £22.95) and those with drier skin take advantage of the price reduction on the Elizabeth Arden Millennium Night Renewal Cream 50ml (only £21.95 with All Beauty voucher codes – was £61) and Cowshed Rejuvenating Cranberry Seed Facial Oil 30ml (RRP: £36, now £25.45 with All Beauty discount codes).
Exfoliate For Less With Boots Promo Codes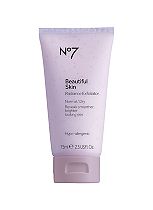 It pays to make an extra effort to get rid of those excess dead skin cells – with all that central heating, your skin will dry out much quicker and needs more rejuvenation. An easy way to achieve this is by using a hot facial cloth to gently rub your skin, or if you want to some additional TLC, our Boots promotional codes will come in handy. With Boots voucher codes, there's up to 20% off selected products, including £5 off No 7 Skincare when you spend £30 or more. Use these Boots discount vouchers to stock up on the No 7 Beautiful Skin Hot Cloth Cleanser (£9.95) or the No7 Beautiful Skin Radiance Exfoliator 75ml (£8.50).
Make Sure To Use Cleansing Balms and Lotions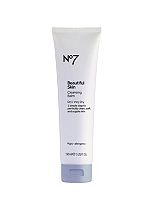 These will be much kinder on your over worked skin than facial washes, removing excess grime and make up with ease as well as replenishing lost moisture. You can use the Boots voucher codes mentioned above to buy the No 7 Beautiful Skin Cleansing Water 200ml (£9.50) or the No 7 Beautiful Skin Cleansing Balm 150ml (£9.50).
Don't Forget About the Importance of Scent With Fragrance Direct Voucher Codes
The first thing you should do is put on a pair of gloves – it will save you lots of pain when having to deal with cracked skin on your hands, but for extra prevention, use our Fragrance Direct voucher codes to get up to 75% off selected products, including Cuticura Hand and Nail Treatment 100ml (was £3.99, now £1.49 with Fragrance Direct promo codes) or Coryse Hand Cream for Dry Skin 100ml (was £14, now £4.99 with Fragrance Direct promotional codes). Give your bath an extra moisturising boost with some oils or a relaxing soak – with Fragrance Direct discount vouchers you can get the G Spa Luxury Bath Soak Soothe with Juniper (was £9.99, now £6.99 with Fragrance Direct voucher codes).
If you can't treat your skin in the winter then when can you? This is the season of luxurious moisturisers and warm baths so stock up with our Boots, All Beauty and Fragrance Direct voucher codes and your skin will thank you for it.
By Anna Scott, 10th October 2014