Join Us for 'Zoo Nights' With Our Wonderful Whipsnade Zoo Offer!
I challenge you to tell me of someone who doesn't love the zoo. We all pretend it's for the kids, but we secretly know most adults adore zoo time just as much as the little ones. But how to you make the zoo experience that little bit different? By adding an extra bit of pizzazz, that's how! And Whipsnade Zoo has done just that! My Favourite Voucher Codes has ferreted out an amazing offer for all you animal lovers – on 30th June, the world famous Whipsnade is opening its doors after hours for its summer spectacular, 'Zoo Nights'!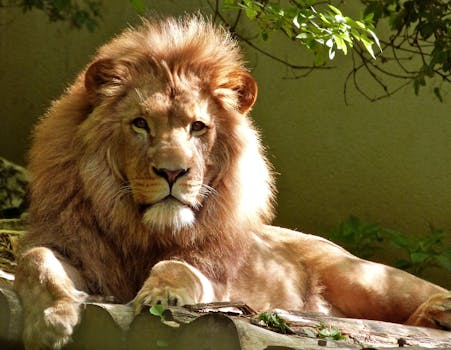 Get Up Close and Personal with the Animal Kingdom
All your favourite animals will be out in force – why not catch Whipsnade's very own herd of Asian elephants in 'Elephantastic Live', where they show off their natural abilities and strengths?
Or maybe you like to get up close to Spike the lion at feeding time? Ok, maybe not THAT close, but you get the idea.
You'll also have the opportunity to take in a wide range of animal talks and feeds including Whipsnade's proud penguins and cheeky chimps, and don't forget the extra special evening display of 'Sealion Splash'!
A Night of Grrreat Entertainment!
And this being the evening and all, they will, of course, be plenty of evening-style activities to enjoy along with your animal magic – watch a host of musical talent performing on the main stage whilst you sit back and relax on the lawn (just make sure it wasn't raining earlier before you sit down), or why not tuck into a burger from the barbeque, or take your pick from a wide variety of gastronomic delights from Whipsnade's exciting food stalls?
Book Now and Save on Your Tickets!
And you know the very best bit? Well, My Favourite Voucher Codes can bring you a delightful discount with our extra special Whipsnade Zoo discount code! You can book your tickets in advance, right here, so get a move on before they all get snaffled up! And if you're a Whipsnade Zoo member, you can get an Early Bird discount of 25%! But that's not all – why not share the love with our group discount? – save 20% off the ticket price when you book from a group of ten or more.
Well, we're going to the Zoo, how about you? You'll be joining us at 'Zoo Nights' on 30th June when you have a ganders at our Whipsnade Zoo promo codes!