Supporting FoodCycle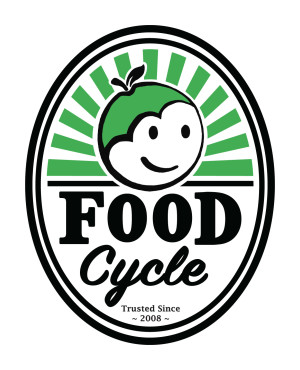 Foodcycle is a charity which serves hearty meals to hungry people across the UK, and aims to reduce isolation in the community by bringing everyone together. Their volunteers use surplus food to create delicious meals, which people can enjoy at their projects across the UK. They have 30 projects in cities and town across London, the South West, the North, Midlands and East Anglia with dedicated teams to cook at their weekly meals, where they have guests from all areas of the community sit down and eat together.
Not only do they actively provide people with meals and the opportunity to meet others, but they also run campaigns to reduce food waste nationally. Some of their campaigns include the "from farm to fork" campaign which they run in conjunction with the charity "Feedback", where they aim to inspire young people and recruit volunteers to help reduce the amount of waste of farms by collecting fruit and veg which has been deemed to not meet the strict cosmetic farming standards.
Their Bath branch has been providing delicious meals since 2012, and they offer hearty meals to everyone no matter who you are or whatever the reason. They gather surplus food from local supermarkets and make delicious 3 course meals with different themes each week. They have plenty of tea to go around as well as mains and puddings, and of course plenty of friendly conversation as their volunteers often sit down and eat with the guests so they can all enjoy a delicious meal together. They run weekly meals on Wednesday evening at St. Mary's Church, so feel free to go along and say hi!
With your support, they can make their meals go even further serving more yummy meals to the community, as well as starting new projects, in even more areas and raising awareness of food poverty and waste.
For more information please visit the Foodcycle website.
This Weeks Most Popular Blog Articles