Viking Voucher Codes to Save You a Bundle on Back to School Supplies
Buying up all your back to school gear isn't just about those expensive school uniform purchases. With a new school term comes a barrage of stationary requirements and what better place to start your search for the best stationary offers than with a Viking voucher code from My Favourite Voucher Codes? Not only the place to start stationary shopping, but also the place to end it – our Viking discount vouchers have every base covered when it comes to school stationary shopping and saving!
Plenty of Classroom Essentials for Just £10 with Viking Promo Codes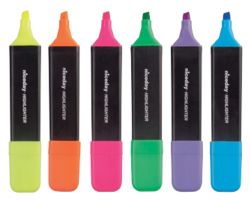 First off, lets get all those classroom essentials covered, with the conveniently named Viking Classroom Essentials Bundle. Contained within this brilliant package are must-have school items such as ballpoint pens, highlighters, staplers, paperclip, pencils…I could go on, but you should just go ahead and check it out for yourself. And the very best thing about this Viking stationary special offer? Well, you get £33.41 worth of products for just an amazing £10 (ex VAT)! Just click on this Viking voucher code right now to get this amazing offer before it disappears along with your child's academic enthusiasm!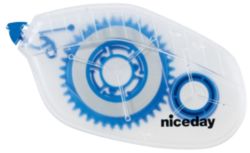 Niceday Midway Correction Roller - £1.99
If you're just looking to replenish supplies, we've got Viking voucher codes a-plenty so you don't have to worry about running low on those essential school items. Get a Niceday Midway Correction Roller 4.2mm x 8.5m for only £1.99 (ex VAT)!
Coloured Pencils Tube - £3.00
For all those budding artists and creative sort, you can keep their colour collection brimming with this Tube of 36 Colour Pencils for only £3.00 (ex VAT)!
Stabilo Highlighters - £3.79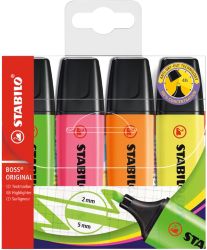 A massive stash of highlighters is essential for frantically going over all those revision notes towards the end of term, and you definitely don't want to run out halfway through a study session. Make sure you're fully stocked with this Viking coupon code – click on this promo link for a 4 pack of Stabilo Boss Assorted Highlighters – and they're yours for just £3.79!
Blu Tac Economy Pack - £1.99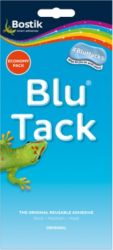 How many times have you rifled through draws and cupboard for that elusive old lump of Blu Tack that has seen better days? Too many times, if you're anything like me. Well, search no longer with this Viking voucher code. You can get a Blu Tack Economy Size 116g Pack for just £1.99 (ex VAT)!
Shop with Viking Voucher Codes and Get Free Delivery
'Now, hang on, hang on', I hear you grumble. 'With all this amazing prices, surely I'm going to have to fork out a fortune on delivery?' Well, I have some even more astounding news for you – with our lucky last Viking deal, if you order all your back-to-school stationary on a FRIDAY, you get FREE DELIVERY! Yes, you are very welcome!
So fill your boots…and your desks with our Viking back-to-school promotional vouchers – it's your one stop shop for all your stationary stocks!
And remember, you don't have to miss out on any of our lovely savings and deals ever again if you download our very fantastic and very useful app, available for Chrome and Firefox. It can tell you instantly whether we've got any offers on whatever site you happen to be on! How on earth have you been managing without one?
This Weeks Most Popular Blog Articles