Family West End Favourites to See if You Can't Get Tickets for Harry Potter and the Cursed Child
The first reviews have some in for Harry Potter and the Cursed Child and unsurprisingly, they have been overwhelmingly positive. Unfortunately, the demand for tickets has also been rather overwhelming and even though another 250,000 are due to be released next month, the chances are most of us just aren't going to get opportunity to see it, in the near future at any rate. But worry not – not only will we be able to buy the script, but there are also plenty of other family-friendly West End shows that you can treat your kids to in the remainder of the summer holidays and beyond. Here is a round-up of current favourites, many of them with discounted tickets available when you book online…
Charlie and the Chocolate Factory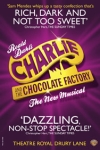 If you can't get tickets to see a play based on some of the world's most popular literary characters, what better thing to see that another play based on some different famous literary inventions? Charlie and the Chocolate Factory is a musical to please all ages and when you book online with Virgin Experience Days or Red Letter Days, you can save up to a third off.
Bugsy Malone
A new production of Alan Parker's famous musical is running at the Lyric Theatre in Hammersmith until 4th September and is the perfect evening out for those adults who remember the film, or those kids who have only just discovered it – a fantastic family event indeed. And if you want to save money, you can buy your tickets without a booking fee using Encore Tickets.
Matilda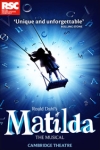 If you've yet to see this modern day musical, then now it the time. Yet another production based on a Roald Dahl classic, Matilda the Musical has gained a huge following in its own right, mainly thanks to the catchy tunes and innovative lyrics from comedian and musician Tim Minchin. If you want the chance of a discounted ticket, you can order through Tickettree.com to save £25 on selected Band A seats.
The Gruffalo

The children's classic from Julia Donaldson and Axel Scheffer has now been given the stage production treatment and will run at the Lyric Theatre in the West End this summer. Love Theatre are running a flash sale on tickets that can save you up to 47% on selected seats, so this could prove to be an excellent value summer holiday treat you won't want to miss out on.
The Railway Children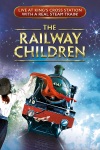 Yes, the literary classics just keep on coming and this one is a truly unique theatre experience. It takes place at the specially designed Kings Cross Theatre and includes a real train track and steam engine as part of the production – one for train lovers as well as book and theatre lovers. Over on Tickettree.com you can purchase tickets form just £19, including Band A seats.
Stig of the Dump
Another musical based on classic source material, Stig of the Dump has been adapted into a production involving songs and puppetry and is suitable for children aged 4 and above, and if you book your ticket through Love Theatre you can enjoy an additional 48% off the full price for selected seats and performances.
We know you'll will obviously do your darndest to get hold of those Harry Potter and the Cursed Child tickets if at all possible, but there are still plenty of other fantastic West End performances running if you aren't successful. And even if you are successful, some of these prices are just a bit too tempting to turn down, don't you think…?
By Anna Scott, 30th July 2016
This Weeks Most Popular Blog Articles