Amazing Days Out This Half Term with Attractiontix Promo Codes!
It's half term, the kids are already bored and starting to drive you up the wall, so why not take advantage of Attractiontix promo codes and get out and have some fun?
Taking part in family activities and visiting attractions can end up costing an arm and a leg, but with our promotional codes, you'll make big savings on tickets and entry fees.  
Meet Your Favourite Celebs at Madame Tussauds
Get up close and personal with all your favourite celebrities at Madame Tussauds. Whether you want to have your photo taken with Lady Gaga or Rihanna, George Clooney, or even Kate & Wills, you can do it at Madame Tussauds.
Don't pay the full entry price; get cheaper tickets with our Attractiontix online promotional codes.
Experience Chocolate Heaven at Cadbury World
Are you a chocoholic? Struggle to go without indulging in a delicious, silky smooth bar of chocolate for a single day? Then you'll absolutely love Cadbury World! Experience the magic of the Cadbury factory, learn about its history, see how it's made and get a free taster as you go round.
By booking tickets with an Attractiontix discount code you could enter Cadbury World for a fraction of price.
See London from a New Perspective on the London Eye
See the capital of the UK from a completely different angle, thousands of metres in the air on the London Eye. You'll be able to see an amazing view right across the city of London, including the Thames and Houses of Parliament.
Tickets are most expensive when you just turn up on the day, so book in advance with Attractiontix discount vouchers to make a saving.
You don't have to be in the UK to save, if you're going abroad this holiday, you can still use our discount promo codes to cut the cost of admission charges.
Experience Pure Magic at DisneyLand Paris
It's every child's dream to see Mickey and Minnie Mouse at DisneyLand, but now you can make that dream come true. Visit the castle, go on the rides and meet all the characters in at DisneyLand in Paris.
Perfect Family Day Out at Loro Parque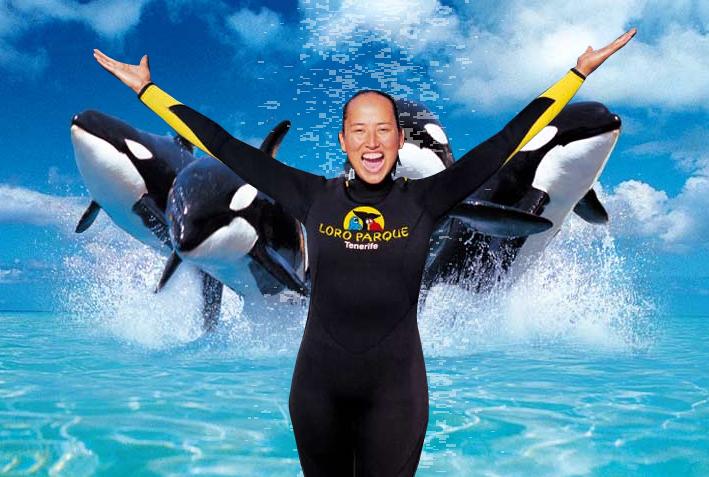 Take a break from relaxing on the beach in Tenerife by taking the kids to Loro Parque, a huge zoo and aquarium just on the outskirts of Puerto la Cruz.
All Day Thrills at PortAventura
If you're holidaying in Spain, but want to get away from the pool for the day, head to PortAventura, a huge theme park about an hour from Barcelona.
Whether you're in Britain or on holiday abroad, you can do loads of fun things with the children for much less thanks to our fantastic Attractiontix free discount codes.
By Jemma Porter, 19th February 2013
This Weeks Most Popular Blog Articles