Treasure Your Memories For Less With Snapfish Discount Codes
Just about everywhere we go these days, people are snapping photos on their phones, but very few actually make it into print. Long gone are the times when we took a roll of film to be developed and then had great fun looking at the results.
Since the introduction of digital SLRs, compact digital cameras and camera phones, we don't get much chance to actually look at our pics. Well, with Snapfish promo codes, you could get your photos printed for less, allowing you to treasure your memories forever.
Getting your snaps printed doesn't have to cost an arm and a leg, and with our fantastic discount codes you could even turn them into something quite spectacular, but more about that later.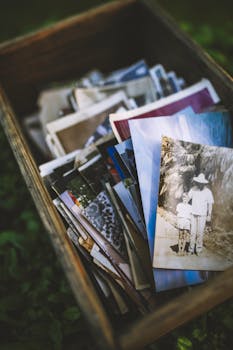 Get 50 Free Prints! Plus Get 25% Off All Enlarged Prints
Firstly, sign up to Snapfish to get your hands on 50 free prints. What's the catch? There is none. Just pay for delivery. By creating a new account, you will be automatically credited with 50 free prints, so you can start choosing your favourite photos straight away.
If you end up getting the photo bug, you could then use a Snapfish online promo code to get another 100 free prints when you buy 50. Yes, you heard that right. Including the initial bonus, you could get 200 standard prints for the price of just 50!
Sometimes a 6"x4" photo just doesn't do justice, or you might like a particular favourite blown up to put on the wall. With Snapfish UK promo codes, you'll receive a cool 25% off all enlargements, so you can show off your very best photographs.
Get 20% Off Photobooks for Gifts to Remember
Although having prints in a photo album is great, for special occasions, a photobook can really bring them to life. These photobooks are ideal for weddings, birthdays, new babies or even just as an extra-special gift. Get online and go shopping with Snapfish free online vouchers to save 20% on photobooks and extra pages.
Gifts With a Twist! Get 35% Off Mugs and 50% Off Calendars
If you're looking for a fun and unique way to treasure your pics, why not print them on a mug so you can be reminded of that moment every time you sit down for a cuppa? Or, you could even print a photo calendar, with a different snap for every month of the year.
Use your imagination and get 35% off mugs and 50% off all photo calendars with our Snapfish promotional codes.
By Jemma Porter, 15th February 2013