How to Get Organised After the Summer With Voucher Codes from Tesco, Currys and Smyths Toys
We all have that summer get-out clause – why deal with something in August when it can wait until September? Well, now it is September and you might be needing some Currys, Tesco and Smyths Toys voucher codes to help you get organised for the autumn. So whether you require storage solutions, faster hardware or help spreading the cost of Christmas, here are a few savings that will come in handy…
Get Great Storage Solutions With Our Tesco Promo Codes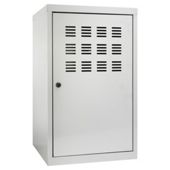 If you're anything like us then you'll have left all your paperwork to fester over the summer too. The only excuse you might have for putting it off any longer is severe lack of storage or filing solutions but with our Tesco promo codes, you might not even have that one to fall back on for much longer either. Tesco voucher codes can currently save you £5 when you spend £30 or more with Tesco Direct and we think the Pierre Henry Large Locker Filing Cabinet (£59.97) might be answer to your paperwork prayers, or if you need more storage for those reference books and folders, use Tesco discount codes to purchase the excellent value Fraser 5-Shelf Bookcase (£29).
Get Faster Technology With Our Currys Discount Vouchers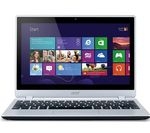 You've been putting up with that snail-paced laptop for too long and now is the time to upgrade. But perhaps this is easier said than done, especially with the additional costs involved. Fret no longer because our Curry voucher codes not only get you discounts on brand spanking new products, but with Currys discount vouchers you can also get up to 50% off refurbished laptops and other accessories. For example, this Acer Aspire V5-122P is now under £200 using Currys voucher codes (was £269.99, now £199.99) – a top, high performing brand at a more bank balance-friendly price.
Make Great Savings With Smyths Toys Promotional Codes
Another worry the autumn brings is how you're going to pay for all those Christmas presents in a few months' time. Well, the answer is to not pay for ALL of them in a new months' time. We're talking spreading the cost and taking advantage of some current toy-tastic savings such as Smyths Toys promo codes. Right now you can save on a whole range of outdoor and indoor items, puzzles and games using Smyths Toys voucher codes including a 16-inch Max Bike (was £129.99, now £59.99). Or in case you don't have the room to successfully conceal a bike for three months, then use Smyths Toys promotional codes to save on classic games such as Twister (Was £14.99, now £11.99).
You home should be organisation-central in September but if you haven't made a start yet, there's still time with Smyths Toys, Currys and Tesco voucher codes. After using all these helpful savings, your house and mind should be clutter free and ready for anything!
By Anna Scott, 22nd September 2014
This Weeks Most Popular Blog Articles