How to bake like a pro with Voucher Codes from Argos, Debenhams and Chocolate Trading Company
With The Great British Bake Off now entering its final stages, it's time to start assessing our own skills when it comes to whipping up a last minute sponge cake. With Argos, John Lewis and Chocolate Trading Company voucher codes we can help you stock you kitchen with everything you might need to emulate those star bakers…
Save on Kitchen Products at Argos
If you haven't even got a lowly muffin tin to hand then you're not going to get off to the best of starts. Our current Argos voucher codes include an offer that gets you 50% off selected cook and bakeware and we're sure you're going to find everything you need to set you off on the right track. With these Argos voucher codes, you can get a Salter Vintage Bakelite Mechanical Scale for less than half price (was £24.99, now £6.99) and some Living Whitby Storage Jars for under £5 (were £9.99, now £3.99) - just have a browse of the bakeware clearance lines using our Argo voucher codes and you'll find you won't be too out of pocket.
Great Mixer Deals at Debenhams
But what if your expertise and enthusiasm demands a bit more than baking basics? Maybe you tune in to The Great British Bake Off primarily to drool over those fantastic looking mixers they use. Current Debenhams voucher codes can help you get your hands on some of the very best mixers in the form of the famous KitchenAid and Kenwood models with a few added incentives thrown in. Using our Debenhams voucher codes, you can save on selected home appliances and included in the er, mix is a deal that gets you a free glass bowl when you invest in a KitchenAid Artisan Stand Mixer, or you can get a free blender worth over £75 with selected Kenwood Stand Mixers
Great Chocolate and Discounts with Chocolate Trading Company.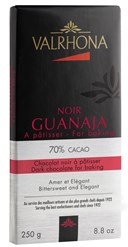 So now you have the equipment, but what about the ingredients? If you're going to make a start on the best baking known to human kind, you might as well start with the best ingredients so let us point you in the direction of our Chocolate Trading Company voucher codes… All the bestest bakers know that your cakes can stand or fall on the quality of your chocolate and with our Chocolate Trading Company voucher codes, you can save money on some of the finest there is. Search the cooking section to salivate over the world's best 'couverture' chocolate (that's posh talk for cooking chocolate) and then use Chocolate Trading Company voucher codes to save 8% on your order.
Ok, so you it might take a while before you can bake like a 'pro' but with the help of Chocolate Trading Company, Argos and Debenhams discounts, you can certainly make start on a few indulgent creations. Still stuck for ideas? Then why not checkout our Home & Garden voucher codes section for all the latest discounts from our extensive range of merchants
By Anna Scott, 18th September 2014
This Weeks Most Popular Blog Articles