The Five Greatest Moments in the History of English Football
So it's official – Big Sam Allardyce will be the new England manager. The reactions to this news have been mixed to say the least, but I think we can all agree that a big change is needed and whether his appointment gets results or not, things certainly can't get much worse. So to inspire our new manager, we've put together a list of 5 great moments in English football history. They may not have all resulted in eventual victory and silverware, but they definitely captured some of the spirit that's been severely lacking in recent years…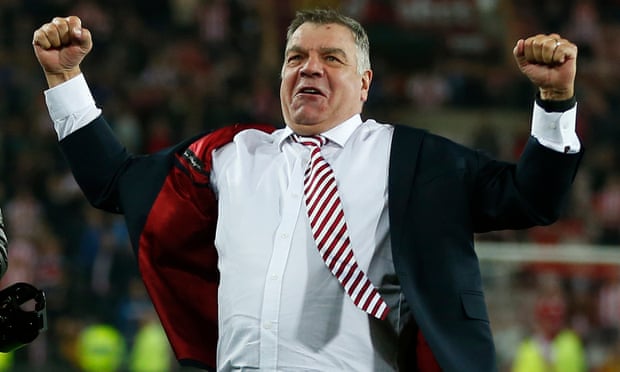 1. 1966 World Cup Victory
Well we couldn't start with anything else now could we? Even though it was almost 50 years ago, the English still cling onto this momentous occasion because, well let's face it, we don't have much else to cling onto football-wise. But there's more to this important event than just a World Cup win. It still stands as the most watched television event in UK history (32.30 million viewers) and the last minute goal by Geoff Hurst is the stuff of legend, football or otherwise. All together now, 'they think it's all over…it is now…'
Actually it isn't. We still got the rest of this blog post to get through.
2. Gazza's Tears
And now something that most of us are young enough (or old enough) to remember. For anyone under the age of 40, Italia 1990 might be one of the first World Cups you can recall, and the reason it remains so memorable is down to one man – Gazza. His tears at the realisation that he wouldn't be able to play in the final after receiving a yellow card in the semi, might not be a 'great' football moment in terms of victory, but it is a great example of the emotion that football inspires amongst us. And really, is there anything more English than celebrating tears and defeat?
3. Euro 1996 Quarter Final
Aahh, the sweet victory before it went horribly wrong. As we watched Wales celebrate after their own Euro Quarter Final win a few weeks ago, many of us might have recalled a similar feeling twenty years previously when we beat Spain in a penalty shoot-out. For a short amount of time it felt like anything was possible. Until German got in the way that is…
4. Michael Owen's 1998 Goal
1998 World Cup might still conjure up bitter memories for some, but if David Beckham can bounce back in a truly spectacular fashion then so can the rest of us. When he was just 18 years old, Michael Owen scored an amazing goal to put us 2-1 up, stamping his mark on English football for years to come.
5. 5-1 Victory over Germany
Yes, it was only a qualifier for the 2002 World Cup, but back then, these sorts of wins were in very short supply, so it's completely understandable that we would gloat about it for years afterwards. But really, can you blame us? The goals just kept on coming, with a hat trick from Michael Owen and two other goals from Steven Gerrard and Emile Heskey, meaning that Liverpool fans had even more cause for celebration than the rest of us.
Get on the Ball and Save on All Things Sporty with Discount Codes from UK Soccer Shop, Adidas and Nike Store
So that's it. Similar memorable moments have been rather thin on the ground in the last 15 years or so, but with a new era on the horizon perhaps we're due a few more soon. If you want to show your support, you can invest in a new strip with UK Soccer Shop voucher codes, or perhaps get practising yourself. It's easy to stock up on quality sporting accessories using Adidas promo codes and Nike Store discount vouchers, so maybe it's time to create a few sporting memories of your own while we wait for the next England team ones. Hopefully it won't be too long a wait…
By Anna Scott, 24th July 2016