How to make breakfast great again...
Even though it's known as the most important meal of the day, breakfast is often forgotten about or relegated to a slice of toast or a bowl of soggy cereal. Weekdays can be a bit hectic, it's always worth making a bit of an effort with your brekkie on the weekend – a delicious breakfast isn't just for special occasions or when you're away from home. Why not make it a great Mothers Day treat and along with the perfect gift, make your Mum breakfast in bed. Use our breakfast offers to make sure you've got the right equipment and the right ingredients, of course…
Best breakfast tools and the Best Prices
I don't know about you, but there's nothing worse than attempting an omelette and having it stick to the bottom of the pan, or as it's otherwise known, burnt scrambled eggs. If you're frying things then you need a good frying pan and sometimes it's worth paying a bit extra for one that will go the distance. Aga are synonymous with quality kitchenware and with our Aga Cookshop voucher codes, you can get 30% off a Cast Iron Omelette Pan, now £34.99, or a Cast Iron Round Grill Pan, now £41.99 - perfect for cooking halves of big beef tomatoes or some extra thick bacon.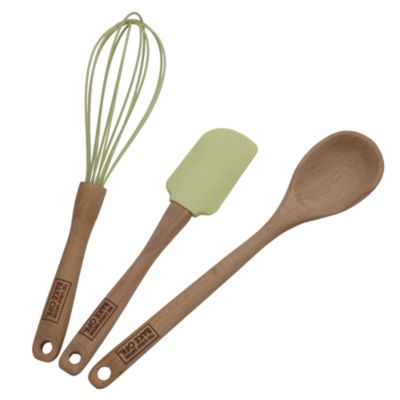 If you just want to get a few kitchen extras to help you in your quest for a bonza breakfast, then this Sainsburys discount is well worth checking out. Save up to 70% on selected items, including up to a third off selected cookware. This is just the thing to go with your top quality pans – a Great British Bake Off Utensil set, reduced from £15.00 to £9.99.
Try something different with our Blueberry Pancakes Recipe 
We all love a fry up, but maybe it's best, for the sake of our cholesterol, to reserve them for when we're really craving one. Fried bread every weekend might not be recommended by most nutritionists. Of course, it is possible to produce a healthy alternative, but it's just not the same, is it? Mix up your breakfast options a bit and try out this delicious recipe…
Blueberry Pancakes - You will need…
2 x  large free range eggs
5 x tablespoons of milk
100g self-raising flour
4 x tablespoons caster sugar
A pinch of salt
100g x blueberries
Instructions
Separate the egg yolks from the whites. This can be done by cracking the egg over a small bowl and tipping the yolk between the two halves of the shell whilst letting the egg white drip into the bowl. Put the yolks and the milk in a medium bowl and mix well. Add the sugar, then sift in the flour and salt and then combine the lot. Whisk the egg whites in a separate glass or metallic bowl until they form stiff peaks, then gently fold the whites and the blueberries into the flour and yolk mixture. Heat some oil in a frying pan and drop a couple of tablespoons of mixture in for each pancake, once pan is hot enough. Fry gently until brown on each side. Serve with honey or syrup, and some extra butter if you want a bit more of a treat.If you looking for a grocery bargain, you can pick up quality ingredients and household favourites with an Ocado online voucher codes – being a new customer, you can save £20 on the cost of your first shop when you spend £80 or more.
So give breakfast back its crown and make it the most important meal of the day again. Your taste buds and stomach will thank you for it!
By Anna Scott, 27th March 2013 - Writer for My Favourite Voucher Codes
This Weeks Most Popular Blog Articles