How to Create a Story for your Photography Book - Get 15% Off with Blurb
Are you wondering how to make sense of all your images?  How about creating a photo story and creating a photo book that you can give to friends and family!
The first thing to do is to create a photo challenge for your self.
This photo challenge should have a certain number of days; yes you need to have an expiration day!  The challenge should also have mini title to keep you on task. If you're not sure where to start, check out some inspiration with one of the many 30 day photo challenges you can find.
Mind you, I have done this many times and found that I changed the title in the middle of a shoot because my inspiration went another way.  Or … because I couldn't find what I set out to photograph. It's ok. No one is there watching you. You can change your mind! This will work and as long as you photograph towards your challenge it will all make sense in the end.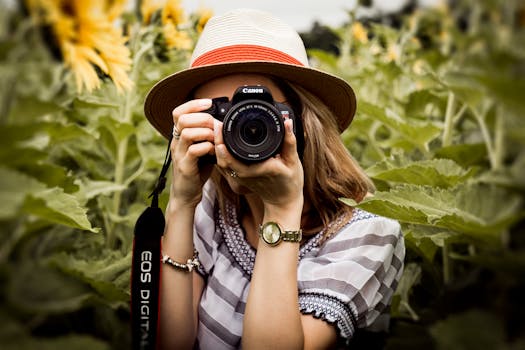 Here are some ideas about how to start.
Choose an area where you will photograph. Do not make this about people. I find that when I create a challenge that includes people or portraits of a certain kind, I fail to find the people in the exact amount of time that I set out to!
Lets keep this easy!
The Beach:
Sunsets & sunrises, People & sports, people arriving, the sand drawings and constructions, jumping in the water, birds, plants and objects found on sand, dead animals, people hunting for goods (metal detecting, seashell collecting), hats, tents and deckchairs. 
4 Blocks Around Your Home:
Different times of the day and night, reflections, shadows, animals, gates and their signs, street decorations (if it's a holiday), over exposed, under exposed, things on the ground, messages people write, water, people moving (exercises etc), close ups, shallow depth of field, sharp depth of field, wide angle shots, shooting from above & shooting from the ground level.
More Topics to Inspire You:
The inside of 2 public buildings (obtain permission first), car parks, Staircases, Views from above.
Once you choose an area, photograph at least 4 times a week.  This is important to keep the momentum going.  Don't worry about the outcome and focus on the topic of the day.  I found it important to add a time limit to the photo sessions.  It helped stay focused.  30 minutes is a good number.
The Fun Begins! Put Together Your Story in Style with a Blurb Online Voucher
When you finish your challenge put the images up on a gallery and start editing out the good ones. This is the fun part because you will see your story pop out, as you look at all the images.  Chances are that you may have two stories.
For example, when I did a block project I saw that I had a mini story of the area and then I had a bunch of photos that had a more mysterious look to them. I am now going to work on my mystery series!
So one project really does lead to another!
Once you chose all your images publish a book in a place like Blurb or one of your choice and get 15% off your Blurb photo book with a Blurb promo code from My Favourite Voucher Codes.
Marguerite Beaty
Crea8fotos
This Weeks Most Popular Blog Articles