How to Order Gourmet Food and Drink Online With Voucher Codes From Campbells Meat and Chocolate Trading Company
The search for top quality food and drink is an ongoing one, but we think it just got that little bit easier with our Campbells Meat, Pact Coffee and Chocolate Trading Company voucher codes. Did you know that you can order specialist ingredients and your favourite gourmet foods online? Well, with these promotional codes it's not only easy to order them but you can also save money too. So take a look at premium food and drink that's well within your reach with our online savings…
Get Great Steaks With Our Campbells Meat Vouchers
Buying your meat from the supermarket is undeniably convenient. But we think it's fair to argue you might not be getting the best-tasting joints and cuts available. If you have a freezer that needs stocking, or lots of summer barbeques planned, you might want to consider taking a look at our Campbells Meat voucher codes. This Scottish family business certainly knows its poultry from its roast pork. When you use our Campbells Meat voucher codes, you can get access to a mouth-watering range of red meat, poultry, seafood and other gourmet options. This is top-quality meat at its finest. Another advantage of using our Campbells Meat voucher codes is that it doesn't have to cost the earth. Get 5% off your order when you spend £30 or more, £10 off when you spend £75 or more, or buy any 3 beef steaks and get 10% off. All these Campbells Meat offers are valid until 30th June 2015, so stock up on those choice cuts while you can.
Get Great Coffee For Less With Pact Coffee Discounts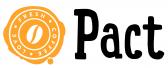 As a nation, we're becoming increasingly fussy about the quality of our coffee. This is no bad thing. While various supermarkets and independent retailers offer a wide selection of different blends at great prices, you really can't beat shopping with a coffee specialist. Our Pact Coffee voucher codes can give you something very special indeed. Their coffee comes from a number of different countries including Brazil and Colombia and is only ground just before it is sent out to the recipient, ensuring maximum freshness. Pact Coffee is as ethically sound as they come, only working with responsible growers and their different blends hit many different parts of the flavour spectrum, with some having dark chocolate notes, others malted milk and nuts. With our Pact Coffee voucher codes, you can currently enjoy 50% off your first bag. Just head over to our Pact Coffee page to claim your discount.
Treat Yourself to Some Chocolate With Our Chocolate Trading Company Promo Codes
Talking of dark chocolate flavours, let's discuss our ever-popular Chocolate Trading Company voucher codes. If you know your cocoa beans, then this will be a shopping paradise with not only a wide selection of top quality gifts and hampers, but also the finest quality dark chocolate suitable for the finest quality cooking. Our current Chocolate Trading Company voucher codes are particularly generous, saving you 15% when you order assorted boxes and hampers, or giving you 8% off all items (excluding trade and sale products). Both these Chocolate Trading Company promotional codes are valid until 30th June 2015. So indulge that sweet tooth while you have the chance.
As well as meat, coffee and chocolate, you can also use our discount codes to order specialist cheeses and wines. So once you're taken a look at our Campbells Meat, Pact Coffee and Chocolate Trading Company voucher codes, why not explore our gourmet food and drink savings further?
By Anna Scott, 29th June 2015