Our Favourite Manic Monday Savings with Voucher Codes From Holland and Barratt, MyMemory, Miss Foxy and All Sole
The crazy shopping days continue, but when we've got savings as good as our Holland and Barratt, MyMemory, Miss Foxy and All Sole voucher codes then we're not going to complain. Bring on the discounts we say! For our Manic Monday savings, we've compiled a broad spectrum of deals covering everything from health to high heels. So have a browse, get some more of that Christmas shopping out of the way and leave yourself even more money to spend this December…
Boost Your Health with Holland and Barratt Promotional Codes
Getting a bit stressed out by Christmas already? Or perhaps you're thinking ahead to all the cleansing and healthy eating that might be required come January. Either way, our Holland and Barratt promo codes can help you out with their double dose of savings this Manic Monday. Not only do they have a huge Buy One Get One Half Price event covering heaps of categories and products, but with our Holland and Barratt voucher codes, you can also save an additional £5 when you spend £40 or more. So stock up on the Manuka honey, Christmas beauty gifts or sports nutrition products.
Save Money on Tech Presents with MyMemory Promo Codes
If you have a techy in your life who has given you a list of very specific Christmas present possibilities this year, then our MyMemory voucher codes might be the answer to all your technology-related Christmas shopping dilemmas. For those who prefer a practical present, our Manic Monday promotional codes for MyMemory  can save you 20% on a SanDisk 64GB Cruzer Extreme USB Flash Drive as well as 10% off all compact flash cards. They may not be the most glamorous of Christmas presents but they're definitely going to make someone very happy when they find them in their stocking this year.
Fashion Fiestas with Miss Foxy Voucher Codes
Of course, we're never short of fashion discounts here at My Favourite Voucher Codes. This Manic Monday, we think our Miss Foxy voucher codes deserve an extra special mention for their sheer range of savings. With current Miss Foxy discounts we've got an astonishing four – yes, four – discounts that could save you a substantial amount on winter wardrobe essentials (as well as a few Christmas gifts too). You can choose from save 20% on coats and jackets, 10% on Christmas jumpers, 25% on knitwear, or even an additional 5% discount on their sale items!
Get Footwear at Great Prices with Our All Sole Discounts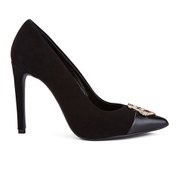 To go with those fantastic Manic Monday fashion savings you'll be needing some equally fantastic footwear discounts0. Luckily we've got those in spades with our All Sole voucher codes. If you've been hankering after a pair of winter boots for the last couple of months, or just want to save on a few designer footwear names, then our All Sole discount codes have come around just in time. Right now you can get 40% off their ASICS range AND an additional 20% off items in their outlet!
Travel to Top Destinations For Less
Thoughts could well be turning to holiday time, especially if you're starting to feel the Christmas stress. With our Manic Monday Low Cost Holidays voucher codes, there's no need to wait until January to book that fortnight in the sun. Our Low Cost Holidays voucher codes can save you £30 when booking a break that costs £700 or more. Think how many extra holiday drinks that £30 could get you…
We told you the Christmas savings would keep on coming, and with these Holland and Barratt, MyMemory, Miss Foxy and All Sole voucher codes you can certainly cover quite a few bases this December.
By Anna Scott, 7th December 2015
This Weeks Most Popular Blog Articles