Get Going With Our Outdoor Activities Voucher Codes This Easter
If you're not planning on booking a family holiday during the Easter break, then you'll be wanting to start planning those activities to keep the offspring amused. The good news is that Easter brings sunshine (hopefully) so they'll be more outdoors adventure and less indoors boredom. For a bit of school holiday inspiration, here are a few outdoor activities for Easter that will get the family in the spring time mood…
Try Something New With Virgin Experience Days Promo Codes
If your kids have been desperate to take up a new hobby, then maybe you could take the opportunity to give them a taster and see if they like it. Our Virgin Experience Days voucher code saves you 17% on your booking until 6th April, and one particular day out that caught our eye was the Cowboy (or girl) Adventure for Kids which includes a riding lesson, games and lunch (£45 before discount). And if your kids are just up for a bit of outdoor fun. There's also this Tree Top Adventure Day for 1 adult and 2 kids (£80 before discount).
Get on Your Bikes With Evans Cycles Discount Vouchers
Cycling has seen a bit of a resurgence in recent years, thanks to the Olympics, Wiggo and all things Tour de France. Maybe your children are of an age when they're just starting to learn, or perhaps they've reached the stage when you can go out as a family on a proper cycling adventure. Whatever their cycling ambitions or requirements, the spring is the perfect time to get a bit of practice in on those two wheels. Our Scotby Cycles discount voucher saves you 10% on all full-priced bike parts, accessories and clothing and this Evans Cycles shopping voucher gets you up to 70% off selected cycling paraphernalia.
Experience the REAL Great Outdoors With Millets Promo Codes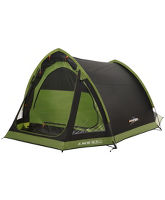 Day trips are all very well and good, but we all know that camping is where it's at. On the off chance that we might experience a bit of an Easter heatwave, plan a few days away, but forget all this 'glamping'nonsense – a proper camping experience is where it's at. A good old Millets discount code is a great place to start, with up to 55% off selected camping equipment and accessories, or this Mountain Warehouse UK coupon code is a veritable treasure trove of camping discounts. With 70% off selected tents, bags and pretty much anything else camping-related.
The sun is shining, the flowers are out and we suspect your energy levels might have gotten a bit of a boost as a result. For all your spring time activity deals, our money saving app gets you immediate access to the best discounts via your web browser. The opportunities are endless…
By Anna Scott, 9th March 2014
This Weeks Most Popular Blog Articles