How to Stock Up for Winter With Our Debenhams, Sainsbursys and Early Learning Centre Discount Codes
Ok, so living in the UK as we do, in all probability we're unlikely to be completely cut off during the winter months and for most of us, a shop is never far away. But still, when the weather does eventually get extremely nippy, you won't feel like venturing out of the house too often if you don't have to. And remember those snow storms last year? So what supplies do you need to keep well-stocked over the next few months?
Get the Food in With Our Sainsburys Promo Codes
Well, obviously, don't run out of food. That wouldn't be good. But what sort of thing should you have to hand in your kitchen cupboards? Winter warmers, that's what. We're talking inexpensive tinned soups for a quick tea time filler-upper, and plenty of tinned pulses and lentils if you want to make some soup of the homemade variety. And never run out of stock cubes – they can make or break a winter stew or pasta sauce – perfect for a nippy evening. If you want to add a few of these staples to your next grocery order, check out our Sainsbury's voucher code that will save you valuable pounds on your first purchase.
Layer up With Our Debenhams Voucher Codes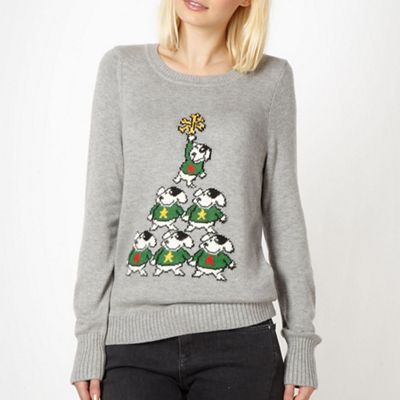 There are two types of people, those who relish the onset of a new season because it means they can pick out a whole new wardrobe. And those who don't and see it as nothing more than a hassle and a chore. Whatever camp you fall into, there's no escaping the fact that you're going to need a few winter woollies very soon. Get stocked up on your going out gear as well as some casual jumpers and cardies with this Debenhams voucher codes that gets you an extra 10% off your order before the 20th October.
Make Sure You Don't Forget Those Little Exras
We experienced a power cut the other week and let's just say it was a bit of mission trying to find the candles and matches. And then we remembered we had a big torch about two minutes before the lights came back on. Ok, so power cuts aren't really a regular occurrence these days, but it's still worth being prepared, so make sure that firstly, you have all your emergency supplies, and secondly, that you remember where you put them if the lights do go out.
Prepare for Christmas With Our Early Learning Centre Discount Codes!
Ok, so it's a few months away yet, but you might want to think about being kinder to your bank balance and spreading the cost of your Christmas shopping over the coming weeks. Pick up the occasional gift card to put to one side, or stock up on those stocking fillers now and you'll have a fine selection by Christmas Eve. Make a start with this Early Learning Centre voucher codes that gets you 2 for £10 on selected toys and books.
For all your autumn and winter requirements, we highly recommend you instal our money saving app on your web browser. Not only will you be able to take advantage of our many online shopping vouchers and deals, but all you have to do is click on our icon before you pay for your purchases, and we can immediately let you know if we have a discount for that retailer. It's enough to make you feel all warm and fuzzy…
By Anna Scott, 18th October 2013