Wow Your Friends and Family and Publish Your Own Gifts with Blurb Promo Codes
Everyone's an author these days…. and that's not bad thing in our opinion. We all dream of seeing our own work in print, but what if you can combine it with your desire to give the perfect Christmas gift too? Well, if you check out Blurb, then all your dreams might just come true…
Give the Perfect Gift with Blurb
So who are Blurb? Well, they provide you with a creative platform to produce your very own publication, whether it's a cookbook, an illustrated notebook, a picture book or just giving a more stylish home to your family photos. Can you think of a more perfect personalised Christmas present? No, we can't either. With sleek contemporary designs and a professional looking finish, your book will look at home on any coffee table or shelf. Take a look at the Blurb Christmas Guide to see how easy the process is and how you can be in complete control of your creative project.
Gift cards, hampers and health and beauty products are all very well and good when compiling your Christmas shopping list, but you might just make someone's year with a book that is for them and no one else. If you want to make your gift go even further, get as many copies printed as you want or transfer to a PDF so your loved ones can enjoy your creation on their tablet. And if you want to go beyond gifts, Blurb will help you sell your work too.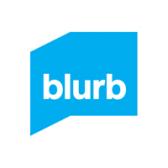 Get Your Christmas Gifts for Less with Blurb Discount Codes
To encourage you even more in your pre-Christmas personalised celebrations, we've got a fantastic Blurb promo code to give you a helping hand with the cost of your presents and publications – get 20% off your order and spread the creative love even further this Christmas!
We here My Favourite Voucher Codes are always on hand to provide you with unusual gift ideas as well as the best prices on the old favourites, so keep checking in with us before the big day or you might miss out!
By Anna Scott, 15th October 2013