Stock Up on Your Summer Wine with Voucher Codes from Marks and Spencer, Tesco and Laithwaites Wines
Buying wine by case can represent excellent value, but with voucher codes from Laithwaits Wines, Tesco and Marks and Spencer, we go even further. On top of that better per-bottle price, these current online savings cover everything from free delivery to additional price cuts, giving you even more of an excuse to stock up before barbecue season begins. And that's not to mention they all probably provide a significantly wider choice than your local off-licence…
Bargain Tipples with Laithwaites Wines Discount Vouchers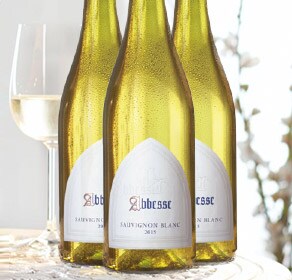 Laithwaites Wines are an excellent option if you want to put together a case or two for the summer but don't know where to begin. Their tailor-made cases cover a wide spectrum of vinous themes, and our promotional codes can not only get your access to them and their attractive prices, but you can also use this Laithwaites Wines discount code to claim a £10 voucher for each friend you recommend to their service. If you fancy putting your own case together, why not enjoy their current offer of half price on 3 bottles of the Abbesse Sauvignon Blanc when you order 12 or more bottles (was £8.99, now £4.49 in conjunction with offer)? They've also got price cuts on the Fili Prosecco (was £12.99, now £10.39) and the Moulin de Pontfract Rose (was £10.99, now £7.99 with a mixed case purchase) – both perfect additions to any summer barbecue.
Pop a Few Bottles into Your Weekly Shop and Save with Tesco Promotional Vouchers
For those of you who are pushed for time, why not add some bottles onto your online grocery order? And even if your food purchases aren't substantial, you can still claim free case deliveries with our Tesco voucher codes. Being a big supermarket, Tesco clearly know their wines, and using this promotional code, you can order one of their pre-picked cases to suit many a summer theme as well as offering a substantial case discount. For example, the French Fancies Mixed Case (case price: £36, reduced from £84) contains some lesser known gems from Languedoc and Saint-Bris as well as a crisp Muscadet from the Loire Valley. They've also got great prices on an Argentinian Adventure Mixed Case (case price: £54, reduced from £84) and a European Entertaining Dozen Mixed Case (case price: £66, reduced from £99).
Save on Top Quality Wines with Marks and Spencer Promo Codes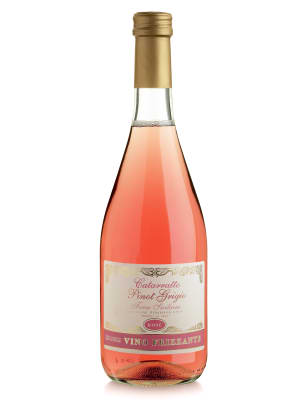 Marks and Spencer might not the most obvious choice for wine case purchases, but if you order online using one of our discount vouchers, you can make some substantial savings. Marks and Spencer specialise in their own-brand wines, so even if you don't recognise the label, you can still be guaranteed their trademark M&S quality, and using our promo code that save you up to 60% off selected items, you can browse their food and drink offers and take advantage of the 'buy 2, save 25%' on selected cases deal. To cover all bases, there's the Vina Palacieja Rioja Joven (was £53.94 for 6 bottles, now £25.96), the Pinot Grigio Blush Frizzante (was £42 for 6, now £36) and the Conte Pruili Prosecco (was £72 for 6, now £54).
You definitely won't want to run out of wine on a hot summer's day, so use our Laithwaites Wines,Tesco, and Marks and Spencer voucher codes to improve your odds of always having an excellent bottle to hand.
By Anna Scott, 6th May 2016
This Weeks Most Popular Blog Articles