Save on these Cosy Cookbooks for the Whole Family this Winter with Voucher Codes from Hive Books, The Book People and Waterstones
Baking and cooking may be on the telly throughout the summer months, but with our Hive Books, The Book People and Waterstones voucher codes you can continue to indulge your habit well into the winter, the exact time of year that being in a warm kitchen is best suited to. So with imminent culinary experimentations in mind, we've gathered together a selection of current savings on some cosy looking cookbooks that can help you create suitably seasonal pies, puddings, stews and anything else warm and comforting…
Have a Bake Off with Hive Book's Voucher Codes
Not only can our Hive Books voucher codes save you money on a wide selection of titles, but every time you order a book through their site, you're supporting your local high street book shop. And when it comes to cookbooks, they're not short on a saving or two – with our current Hive Books voucher codes, just click on the deal that gets you up to 50% off selected titles and have a browse of their food and drink section. We decided to focus on cookbooks that can help you prepare dishes with your children and found Great British Bake Off: 80 Easy Recipes for all the Family (RRP: £18.99, now £14.49), Kids Can Cook: The Australian Women's Weekly (RRP: £6.99, now £6.75) and Baking with Kids: Make Breads, Muffins, Cookies, Pies, Pizza Dough & More! (RRP: £14.99, now £10.89).



Cook Books at Great Prices with The Book People's Discount Codes
Anyone who knows books, knows that The Book People already offer fantastically priced titles, but with current The Book People voucher codes, you can enjoy an additional 5% off their wide selection of hand-picked favourites. There are hundreds of titles to choose from, but with The Book People voucher codes in mind, we had a look at their baking books to see what's particularly great value right now. We uncovered Mug Crumbles (RRP: £7.99, now £3.99), Gingerbread Wonderland (RRP: £8.99, now £2.99) and Paul Hollywood's Pies and Puds (was £20, now £7.99). And don't forget to take that additional 5% off the already discounted price!
Grab a Book Bargain with Waterstones Voucher Codes
We can't talk about book bargains without talking about high street favourite Waterstones, but if you don't have a local branch or can't get to your nearest store, our Waterstones voucher codes can bring you all their discounted stock in one handy place. With Waterstones voucher codes you can get up to 40% off selected titles our three favourite discounted cosy wintry cookbooks right now are The Hairy Bikers' Meat Feasts (was £22, now £16.50), The Flavour Thesaurus (was £18.99, now £14.24) and The Slow Cookbook (was £16.99, now £12.74).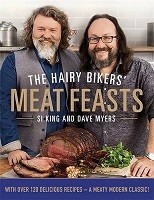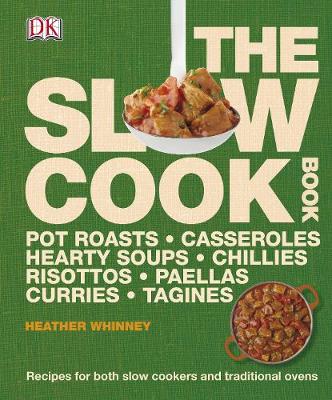 Of course, all these titles could make fantastic Christmas presents too, but there's no reason why you shouldn't use our Hive Books, The Book People and Waterstones voucher codes to treat yourself, is there? 
By Anna Scott, 18th November 2015