Prep for Christmas by Saving on Essential Kitchen Appliances with Voucher Codes from Waitrose, AO.COM and Co-Op Electrical Shop
With Christmas on the horizon you need to get that kitchen prepped and with our AO.COM, Waitrose and Co-Op Electrical Shop voucher codes you can do just that. Think about all those tasks (and all that clearing up) that will need to be done on Christmas Day and what you could buy beforehand to make it a bit easier. Perhaps a new food processor, or maybe even a brand spanking new dishwasher? Here are a few savings that could ensure you're not spending too much time in the kitchen this Christmas…
Make Food Prep Easy with Food Processor Voucher Codes Form Waitrose
If the thought of spending several hours chopping vegetables doesn't really appeal, then make room for a new food processor on your kitchen counter. We've got an extra special offer available from Waitrose right now to celebrate the launch of their Waitrose Kitchen site – with our Waitrose voucher codes you can enjoy 20% off everything in the Waitrose Kitchen range until 24th November! The perfect opportunity to treat yourself and your kitchen. You could choose to splash out on something extra special like the KitchenAid Food Processor 2.1 Litre (was £139.95, now £111.96 with code applied) or the Tefal Kitchen Machine (was £199.99, now £159.99 with code applied), or if you're on a budget, use our Waitrose voucher codes to buy the Kenwood White Chopper (was £19.99, now £15.99 with code applied).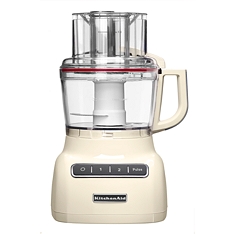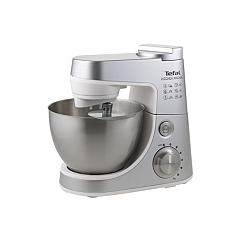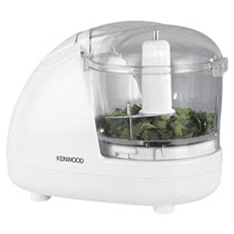 Make Eating Leftovers Easy By Grabbing a Discounted Microwave from AO.COM 
As well as being a slap up meal, Christmas dinner also represents another seasonal culinary delight: endless leftovers. And to make this part of the celebrations so much easier to prepare, you might need to invest in a new microwave. There are lots of electrical appliance bargains available online right now, but we particularly like our AO.COM voucher codes, especially when it comes to microwaves. Use our AO.COM voucher codes to save on a Daewoo Retro Style KOR7LBKR Standard Microwave Oven in Red (was £70, now £59), the Panasonic Slimline Combination NN-CT565MBPQ Microwave Oven in Silver (was £199, now £159) or the Whirlpool Gusto GT285B2 Microwave with Grill in Black (was £132, now £79).
Speed Up Your Washing with a Brand New Dish Washer from Co-op Electrical Shop Vouchers
Any fantastic meal cooked in your own home comes with the less desirable after effect of a pile of dirty dishes, but with our Co-Op Electrical Shop voucher codes, we can help you speed up that washing up with a brand new dishwasher that could come in well under budget. With current Co-Op Electrical Shop voucher codes, you can enjoy with £20 off all Hotpoint and Beko appliances priced £250 or more, so why not save on a Hotpoint FDLGT31120P 14 Place Dishwasher in White (was £279.99, now £259.99 with code applied) or the Beko Ecosmart DN28320W 13 Place Dishwasher in White (was £269.99, now £249.99 with code applied. And it's useful to know that with Co-Op Electrical Shop voucher codes, you can also get free delivery of your items within 48 hours.
The best part of Christmas shopping might well be buying all those presents, but don't ignore the savings you can make on pre-Christmas kitchen essentials with our Waitrose, AO.COM and Co-op Electrical Shop voucher codes.
By Anna Scott, 11th November 2015
This Weeks Most Popular Blog Articles