Everything You Need to Makeover Your Garden This Spring with Savings from Greenfingers, Garden Trading and Garden Street Online
If you've been staring longingly at your garden then our voucher codes from Greenfingers, Garden Street, and Garden Trading are here to help you give your outdoor space a bit of a spring clean, tidy up and makeover (if only this darned weather would get a little warmer). There's no harm in being prepared though, so whether it's new garden furniture, some carefully placed pot plants or a new spring border you're after, here are a few savings that could be right up your garden path…
Save Up to 88% on Garden Furniture with Greenfingers Promo Codes
First up, the big features and in this instance we're talking new garden furniture that can have an impact as well as being comfortable. There are plenty of savings to be had with our Greenfingers discount codes – in amongst the many items that you could save up to 88% on they've got a wide selection of seasonal garden furniture on offer including the Moncafa Rattan Sofa and 2 Armchair Garden Set with Coffee Table (was £299.99, now £199.99), the Rattan 2 Folding Chairs 60cm Square Bistro Set (was £79.98, now £59.98) and the Zest for Leisure FSC Miami Swing Set (was £329.99, now £269.99). Just use our Greenfingers promotional code to explore further for even more discounts.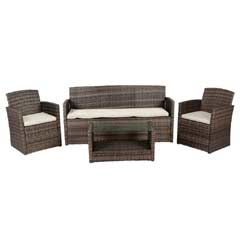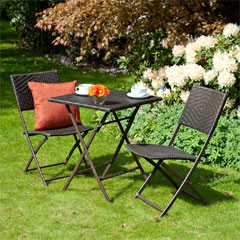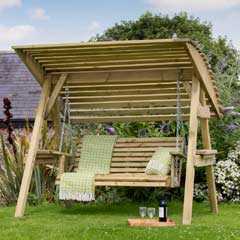 Get Your Wellies on and Save on Gardening Accessories with Garden Street Online Vouchers
Our Garden Street discount codes and savings are for those of you who needs something a bit more practical for your gardening requirements. With up to 50% off a wide range of items, this Garden Street promo code can get you everything from new wellington boots to a new planter that will expand your growing area. Here are a few examples to wet your gardening appetite – there's the Evercreatures Celtic Peace Wellies (RRP: £42, now £27.99), the Rawlinson Square Planter (RRP: £59, now £41.99) and for those of you who are serious about that garden overhaul this spring, why not invest in a Rawlinson Garden Tool Truck (RRP: £199.99, now £149.98)?
Add Glorious Finishing Touches with Promo Codes from Garden Trading
And now for the garden aesthetics – with our Garden Trading discount voucher you can save on a few finishing touches that could turn your outdoor space from something distinctly average to something beyond amazing. This particular Garden Trading voucher code gets you 20% off selected planters including the St. Mawes Planter (£55 before discount), the Small Shallow Vence Planter (£40 before discount) and the Small Tetbury Planter (£42 before discount) – all beautiful and all an absolute bargain with our savings from Garden Trading.
Make the most of your garden this spring and summer with our fabulous discounts and show it the TLC it deserves!
By Anna Scott, 11th March 2016
This Weeks Most Popular Blog Articles