Savings On Day Trip Essentials and Extras With Voucher Codes From Halfords, Great Little Trading Company and The White Company
Regardless of whether you're going on holiday this summer or not, chances are you'll be planning a few trips out in the car. So with this in mind, we've brought you some Halfords, Great Little Trading Company and The White Company voucher codes to make sure you're prepared. Whether it's a picnic in the countryside, a trip to the beach, or just anywhere involving a fairly lengthy car journey, here are a few savings on some day trip essentials. Plus a few little luxury extras too…
Don't Break Down On Your Day Trip: Save On Check Ups With Halfords Voucher Codes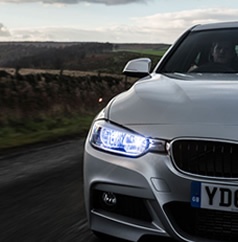 The first thing you need to consider when taking your family out on a lengthy day trip is the state of your actual transport. If it's been while since your last MOT or service and you want to make doubly sure your wheels are in tip top condition, then our Halfords voucher codes page might have just the thing you need. With current Halfords voucher codes, you can claim a free summer check for your car, as well as other helpful car-related discounts. These include a £12.99 saving on Halfords 4L Engine Oil and 20% off selected audio and satnav items – all important considerations if you don't want to end up calling out roadside assistance halfway through your journey.
Save On Travel Accessories With Our Great Little Trading Company Promo Codes
Have you taken a look at our Great Little Trading Company voucher codes before? If not, then now is the time because with their online savings, you can save money on a wider variety of items for your home and family. And seeing as we're mentioning them in this blog post, it's safe to assume Great Little Trading Company voucher codes can help you save on a few travel accessories right now! Using our Great Little Trading Company promotional code that gets you up to 50% off selected lines, you'll see you can buy their Family Holiday Bag for half price with any order (was £30, now £15). So why not purchase it with the matching Picnic Hamper Cool Bag that also carries an excellent discount right now (was £30, now £18)?
Get Bags, Blankets and Napkins For Less With The White Company Discount Vouchers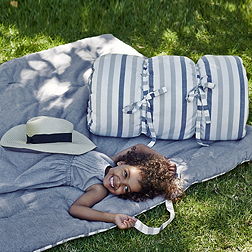 We couldn't resist taking a look at The White Sale using The White Company voucher codes, because when you can get up to 60% off extra special treats, then that's a pretty good excuse, right? Keeping that travel essentials remit in mind, we used The White Company voucher codes to find their rather fetching Canvas Bag (was £35, now £21), the Ile De Re Stripe Outdoor Reversible Mattress (was £150, now £105) and the Ile De Re Stripe Napkins Set (was £20, now £12). Ok, so they might not be technically 'essential', but you have to admit they'd help create perhaps the most chic picnic there ever was.
So bring on the summer day trips, we say. But don't forget to take a look at our Halfords, Great Little Trading Company and The White Company voucher codes first. Especially if you want the safest journey and the very best accessories to accompany your adventures.
By Anna Scott, 28th July 2015
This Weeks Most Popular Blog Articles