The Best Online Bra Fitting Services
It's all very well using the latest Debenhams voucher codes to save on your latest bra purchase, but how do you know you're getting the right size? Well, the chances are you're not. In 2014 it was revealed that a whopping 64% of us are wearing the wrong size bra and on top of that, 29% of that 64% know full well they're not wearing the right size! So what can we do about it? Debenhams have started the #KnowYourSize campaign to highlight the importance of getting that bra size right and recommend you go for a bra fitting at your local store every six months to account for any fluctuations. Many of us see changes in our shape and size as we lose and gain weight and even just get older. It is unlikely that you will ever stay the same size through your lifetime.
But finding the time to organise this can be tricky, so we've put together a guide to some of the best online bra fitting services that you can access with our current Debenhams, Triumph Online Shop and Boux Avenue promo codes. Oh, and once you've discovered your perfect bra size, you can use these online savings to also find a good bra bargain.
Debenhams Bra Fitting Guide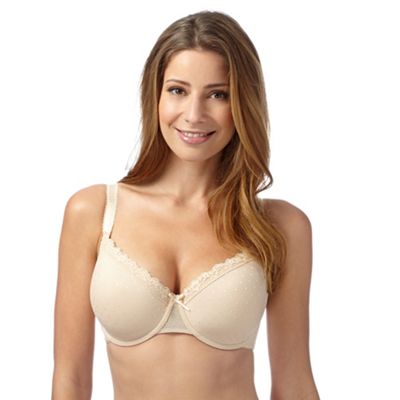 As well as an easy to follow video bra fitting guide, Debenhams also highlights several common bra problems and offers easy solutions. For example…
If your underwire is lifting away from your chest (it should sit flat against it) resulting in the bottom of your breast becoming exposed, then you should try going up a cup size and possibly down a back size too.
If your underband is riding up your back and it feels loose, you should try going down a band size and potentially up a cup size too.
Once you've got a good idea of your revised bra size after following the Debenhams online fitting service, we have a selection of Debenhams voucher codes that can save you money in their lingerie sale. Securing a discounted bra in your correct size can sometimes mean compromising on the style (not all sale bras are going to be available in all sizes), but using Debenhams voucher codes you can still access discounts on their Gorgeous DD+ range for larger bust sizes including the Gorgeous DD+ Natural Spotted Mesh D-G Cup Padded Bra (was £10, now £4).
Triumph Online Shop - Bra Size Check Tool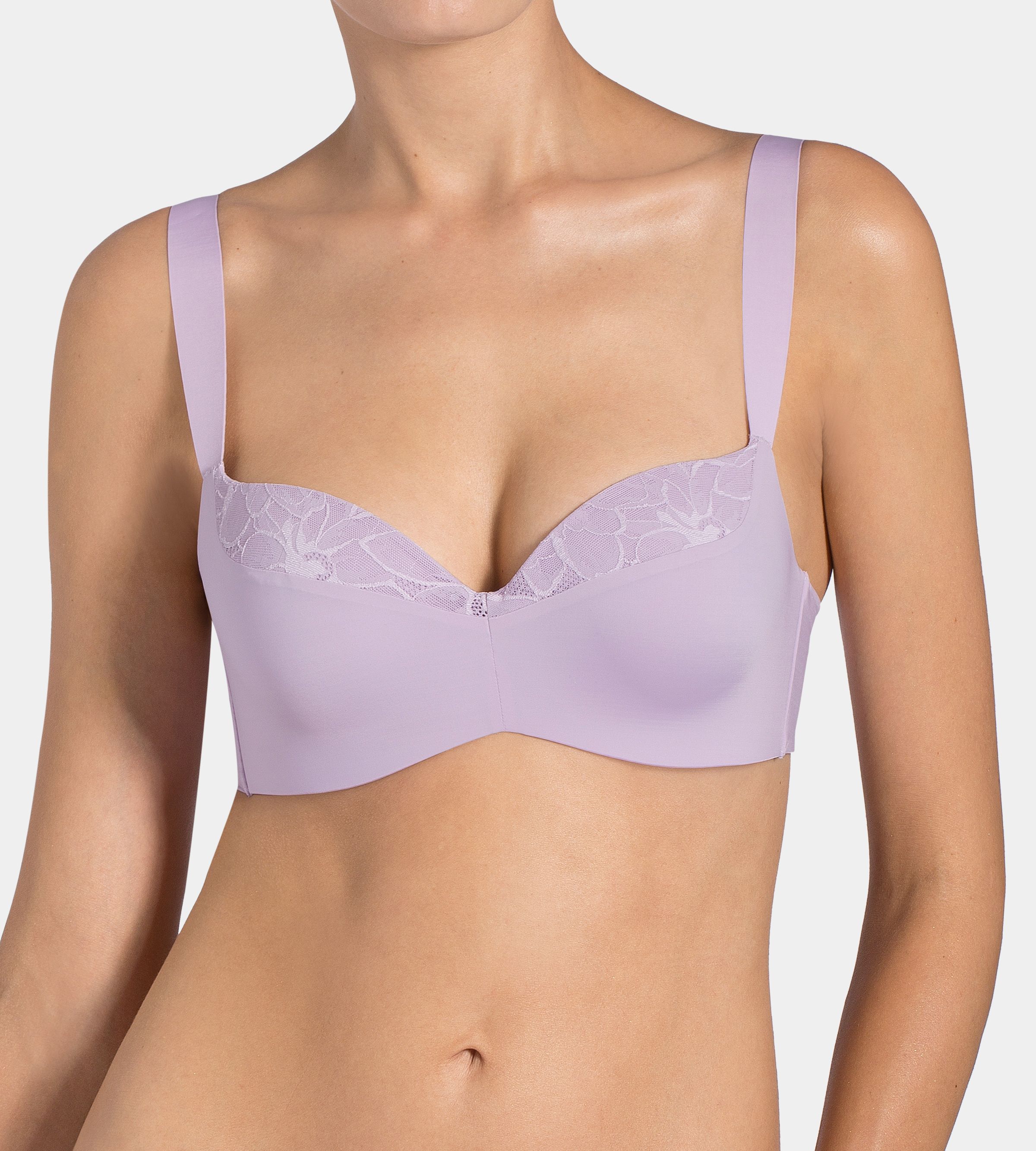 They're a respected name in lingerie so it follows that Triumph should come up with an excellent online bra fitting service to help those looking for quality as well as a great fit. Their fitting is more interactive, with a number of different options to help you find the perfect style as well as fit...
Start with their Bra Size Check Tool. Put in your current size then just answer the questions on each page regarding how well your bra fits. This tool will then adjust your size accordingly.
If you want a more specific guide, just follow the instructions on the Bra Size Calculator for more accuracy and reassurance.
Once you've ascertained your best size, go to their Bra Style Finder to get recommendations for the best style to suit your size.
For more tips and tricks, just have a look at the Fit and Style Advice page which covers all those common bra conundrums and offers solutions.
You can access all their bra fitting info using one of our Triumph Online Shop promotional codes, and once you've got an idea of your ideal bra size, use a Triumph Online Shop voucher code to see if you can save on bra such as the Magic Boost Lift Up Bra (was £40, now £28).
Boux Avenue - Bra Fitting Videos
Using Boux Avenue discount codes you can access a wide selection of bras that come in at under £20, but how do you know you're getting the right size? Well, before you buy, use one of our Boux Avenue promotional codes to take a book at their very own online bra fitting service and see how you can ensure the best fit possible. They have 2 very useful instructional videos to help…
5 Faithful Features' goes over the top 5 things to look out for when it comes to assessing your current size, including how the underband and underwire fit, and what to look out for with your straps.
How to Measure Yourself' does exactly what it says it will – shows you how to measure yourself at home!
Once you've got your best bra size down pat using their tips, see if they've got any bras available in your fit such as the Emily Longline Satin Bra (was £26, now £15).
There's no need to suffer with an uncomfortable fit any longer, and although we highly recommend you use your local in-store bra fitting service, there's still plenty of advice and tools available online if you're pushed for time. And once you #KnowYourSize, you can take advantage of online discounts such as the latest Debenhams voucher codes to get a great price on your dream bra.
Keep an eye on My Favourite Voucher Codes for the latest money saving deals and voucher codes for a little more lift in your life.
By Anna Scott, 6th July 2016
This Weeks Most Popular Blog Articles