Top Autumn Picks in Bags & Shoes from Viva La Diva
For designer shoes, boots and handbags, you know where to go...Viva La Diva! It's time to revamp the wardrobe for Autumn. Treat yourself to new shoes, trainers, bags, accessories, jewellery, sexy boots, you name it, they have it! Plus, with My Favourite Voucher Codes, you can add some gorgeous additions to your accessories collection!
Get yourself sorted this Autumn with these Viva La Diva new Marla London bags...there's only a few words to describe them...classic, timeless and effortlessly sophisticated!

Angela Satchel Bag - £49.00
For starters, take a good look at this Angela Satchel Bag for just £49! - But don't forget to grab a Viva La Diva discount code too! The colours on this bag are simply unique and will take you up the town, on holiday, to work, literally anywhere! You'll certainly be noticed! Not only fashionable, but also very practical with its extremely roomy central compartment, back wall zip pocket and even a mobile phone pocket!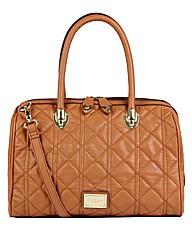 Marla Betty Bowler Bag - £49.00
Again with a very unique, fashionable colour, this Marla Betty bowler bag for just £49 is also a deal not to be missed - especially with our money saving discount codes! A fantastic, practical sized bag for all of your everyday essentials. Again, very roomy inside and a very handy back zip pocket and mobile phone pocket.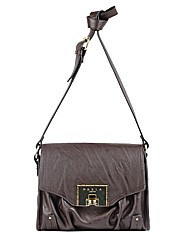 Marla Tara Cross Body Bag - £39.00
Viva La Diva really is going for practical this Autumn! This Marla Tara across body bag is absolutely ideal for both evening and daywear. No need to worry about switching bags! Again, with a very handy internal back wall zip pocket plus a priceless mobile phone pocket, you'll never lose your keys and phone again! For just £39, snap it up now!
Viva La Diva are also making their Autumn mark on boots...check out their fantastic new styles!

Ravel Halo Nude Patent Leather Shoes - £65
Ladies, for style and class, give these Ravel Halo Nude Patent Leather shoes a go for just £65! Looking for a shoes for every occasion? This 'Halo' patent court shoe will sort you out for both day and evening!


Rocket Dog Victoria Billiards - £37.99
How about these little gems for a fantastic £37.99? Tired of having sore feet from heels all the time but still want to look classy? These gorgeous little Victoria flat ballet shoes will do just the trick.

Irregular Choice Courtesan Baby Beauty Shoes - £90
Something different! Get away from the High Street sameish high heel shoes and give these Irregular Choice Cortesan Baby Beauty Shoes a serious look! There aren't many glamorous shoes around which are wrapped up in a glittering upper with a beautiful bow! For £90, you know you are getting quality shoes which WILL get noticed!
Ravel Karma Trim Pump Loafers - £50.00

Last but certainly not least in Viva La Diva's collection is this Ravel Karma trim pump pair of comfortable stylish loafers for just £50. With its wonderfully unique boyish design and golden trim, this pair of Ravel ladies' loafers won't be around forever! Snap them up for a brilliant price!
What you have just seen does not do Viva La Diva's autumn range justice at all, so go and see yourself!!! But make sure you have one of our promo codes to hand so you can revel in the fantastic savings on this gorgeous shoes and bags!
While you're in the saving mood, download the brand new money saving app so you're always in the loop with the latest deals!