Shake Up Your Autumn Look With Our Make Up Voucher Codes
Making up isn't really that hard to do if you use a fabulous make up discount voucher from My Favourite Voucher Codes! Now that summer's over, it is, unfortunately, slightly less acceptable to go make up-free when you're out and about. No more of that sun-kissed skin on a hot day anymore I'm afraid. So let ushold your hand as we walk you through a new make up season and all the lovely make up deals and discounts that come with it. We've got offers on high street and designers brands galore, so just take your pick of all our glorious make up voucher codes and you'll be living it up in some new eyeliner in no time!

Magnificent Make Up Bargains from Direct Cosmetics, Superdrug, Escentual and Scentstore
First up, it goes without saying that most girls have their favourite make up brand. So you'll be wanting to have a quick peek at our brilliant branded bargains then! Our Direct Cosmetics voucher code gets you up to 85% off Calvin Klein brushes, or perhaps you'd like up to 70% off Max Factor Cosmetics while you're at it? For those high street honies, we've got a great Superdrug voucher code for your make up bag – get 2 for £10 on Maybelline products! Or if you're more of a designer darling get the whole shebang with this voucher code from Escentual – save 25% on Dior skincare, make up and fragrances, or access an amazing saving from Scentstore that gets you 15% off the same products from Hugo Boss, Calvin Klein and Guerlain. Forgive us for bombarding you with such an array of brands, but we just couldn't let you miss out on these marvellous make up discounts!
Freebies Galore to Help You Look Fabulous! Goodies from Benefit, House of Fraser, Debenhams and All Beauty
Who doesn't love a freebie? No, I can't think of anyone either. Well, you're going to love us even more once you take a look at some of our make up freebies from some top names in the biz. With this House of Fraser voucher codes, you can get a free make up palette when you buy 2 or more Clarins products, or maybe you'd like a free Posietint Deluxe sample with your Benefit purchase? And if you're stocking up on all those Benefit goodies, you might as well use this Benefit cosmetics voucher code while you're at it – get a free brush bag when you spend £50 or more. Want some brushes to put in that brush bag? Well, buy those brushes using this Debenhams promo code, you get a free eyeliner! It's like the six (give or take a few) degrees of separation in the world of make up voucher codes! And last but not least, with our All Beauty voucher codes, get your hands, and your lips, on a free Burt's Bees Watermelon Lip Shimmer. The perfect finishing touch to any look!
Straightforward Savings with Direct Cosmetics, Just Beautifully and Xtras Online Promo Codes
And how about some straight forward money off deals that get you access to a vast array of make up products at a great price? Yes, such things do exist, and we have them right here – with our Direct Cosmetics voucher code, you get 10% off your order when you spend £20 or more, or buy your make up with Just Beautifully and you will get 5% off your basket price. But quite possibly the make up deal of the day – if you click on this Xtras Online discount voucher, you get 20% off ALL cosmetics!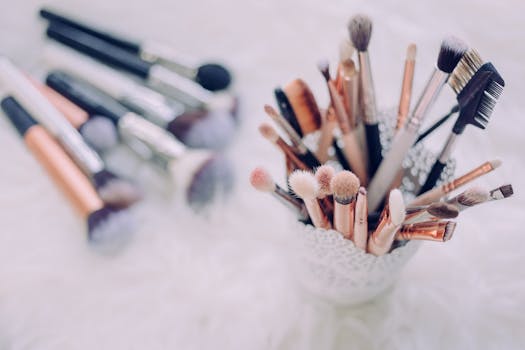 So, now you've got all the cosmetics deals and savings to get your make up bag in the autumnal spirit. But you must make sure you don't miss out on any of our up and coming make up deals. The easiest way to save with us is to download our brand new money saving app so we're there with you on your toolbar at all times, ready to tell you whether we have a deal for your favourite retailer. Whenever you're browsing any online shop, just have a quick look at the  icon and it will tell you if you can access a code for that site. Yes, it's THAT easy to save!
This Weeks Most Popular Blog Articles